Thankfully I'm working from home right now, but DHL absolutely took the piss with their attempt at delivering my parcel (2 curtain poles).
They delivered one curtain pole on 27 October and then claimed they tried to deliver the other pole 5 times. I called them for an explanation and they are just useless cunts. They didn't once buzz my flat in all of those supposed delivery attempts despite promising me that it would be arriving that day. Kept getting text messages saying its on the way.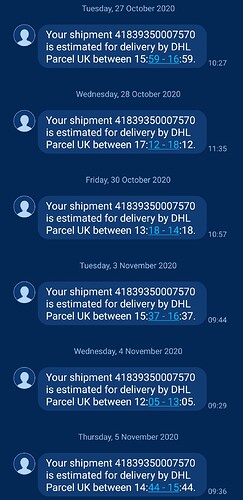 And when it did arrive, the box was battered and had been taped up. Thankfully the poles weren't damaged. Fucking awful.