Well that is one of my faves.
You hate the way I'm always right? Sorry. Can't be helped.
Dracula, the one with Gary Oldham.
Romantic because in essence Dracula is a love story and comedy because Keanu Reeves acting is hilariously bad.
I enjoyed There's Something About Mary and Silver Linings Playbook.
I thought I would like this. But it bored me. I just don't see the chemistry between Bradley Cooper and Jennifer Lawrence that others clearly see. Joy for example is one of the most dull movies I've ever watched. Joy is joyless.
Seriously speaking though I would say my top 3 favourite romantic comedies would be:
City Lights by Charlie Chaplin, arguably one of the greatest final scene in any film ever.
Roxanne with Steve Martin and Amelie.
Planes, trains and automobiles for me everytime. I youtube clips of this quite a lot in the middle of the night.
All 3 kids have enjoyed this growing up too with me.
The severely edited version played during the day is hilarious. Steve Martin is the picture of calmness trying to get a hire car.
Not gonna lie, I haven't seen any of these. I've never even heard of Roxanne or City Lights.
Yeah I like this. I think this is actually a better example of what I was after. Like a film you can watch over and over or where you look up clips/fast forward to bits you like. But I specifically want the rom com or not far off rom com genre

Ok I'll put a shout in for Shallow Hal in that case. Pretty nice message in that too.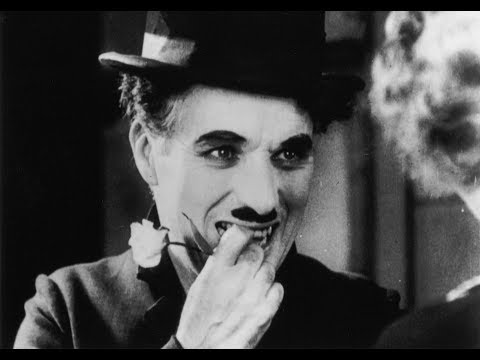 You have to watch the whole film to get the full context although it's still an emotional scene even to this day. Charlie Chaplin basically invented the romantic comedy.
Isn't there someone here on the forum who's into all the retro movies I'm sure I liked all his film posts?
That will be @Persona He hasn't posted for a while though
I'm not a huge fan TBH (certainly not of the more recent films that brand themselves as a 'rom-com') but I would vote for Groundhog Day and Four Weddings and a Funeral as two classics and two very good films. I agree with @DavidHillier about Fever Pitch too!
If we are talking pure comedies though, although it is essentially a romance story, it has to be Airplane!
The Craft.
I didn't know that this film was essentially the blueprint for the TV show, Charmed. That Smith's song is even played in it!
Villain (1971)
Dated, of course. Fabulous seeing London in those days.
Richard Burton gives a scarily good performance. Young Ian McShane in this, too.
8/10
Yeah total stand out performance that one. Real menace.
Surprised how well paced the film is, Strolls.
I watched Performance of the same year. That was awful lol
Just off the top of my head i nominate Red Dog (any film with a kelpie is a winner), true story and the dude gets the girl and also HotRod, such a cracking film, very funny for light entertainment…Danny Mcbride is epic
The Offence (1973)
Perhaps a bit long, but I think Sean Connery is superb in this. It's like he's just allowed to act with the shackles off. No put on accents. No cheap humour.
It was good seeing him in his pomp.
6/10
Long Good Friday was on Monday night. Still stands up that as a gangster film.
Hoskins is too easily forgotten about now. Had a magical period around that time.