Lmao what the ever living fuck hahahahah
@Trion you should become a farmer
Yeah, honestly speaking guys like John Meadows are invaluable in the fitness community. The work he puts together is genuinely high quality stuff and it's made for lifters of all levels. Because he's such a well regarded coach in the bodybuilding world too, even advanced lifters can watch his stuff and learn plenty from.
Also helps that he's such a nice guy too lol. But he's one of my go to resources. Whilst I do all of this for myself now, I coach, plan and build training mesocycle for myself and other people I can't help but credit John for being one of the guys who I learned a lot from. I don't always agree with him, but 95% of his content is totally golden.
I think that's what I like about him he isn't afraid to go against the grain because he's been around the block and clearly know what works and what doesn't.
Also I really like how he keeps things simple with just slight altercations and pearls of wisdom here and there. Too much of the YouTube fitness scene is contradictory bastardised nonsense like Athlean X or kids with a gymsharm sponsorship and a bad case of roid denial.
For the most part lifting is a simple hobby and I really l love his down to earth and genuine approach. No pretense or nonsense. Good dude.
I haven't bet in a long time but thought I'd stick 20 quid into one of my accounts for the Euros.
I tried paddypower but that was closed for inactivity and they wanted to fuck me off to their help desk, so tried skybet for the first time in 2 years and somehow there's already 57 quid in there.
Yeah I had this discussion with someone not long ago. I said most of YouTube fitness has been done already so all you'll find now is a bunch of people trying to find innovative and new ways to sell gym plans and all that jazz when the reality is - lifting is simple and really doesn't need to be over complicated.
Glad you enjoy John Meadows though. The only other comparable page to him that I really enjoy at the moment is John Jewett but his are predominantly long podcasts and in depth discussions and studies on the intricacies of bodybuilding snd stuff (test, recovery, supplements, drugs, hypertrophy etc etc)
If this is your reaction, what if I say I once saw an hour long video of rats being hunted using air-rifles
I had a border collie as a kid, lovely dogs
I watch those videos occasionally too.
Have you checked out this guys channels though?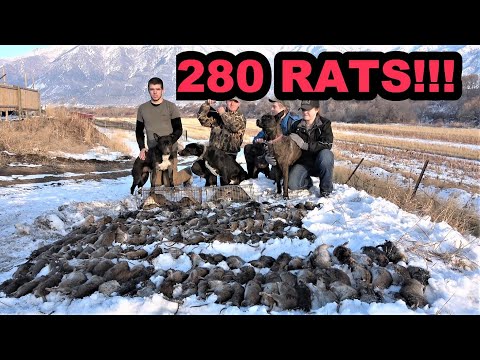 Haven't watched it in a while, but used to watch it for days… Those dogs are just machines, and I absloultely hate rats btw too.
Not the channel but ratting with dogs is definitely a fun watch. Didn't know minks were efficient rat hunters too
Rats are effing infestation. Poor things are cute but if they are not dealt with, they would breed a million more. very cannibalistic beings as well.
This guy makes great rat trap videos
Yeah, never heard about them being used for stuff like this too before I bumped onto this channel… But I've been absolutely impressed by these little warriors. So ferocious and brave, they just absolutely never back up or give up.


Absolutely impressive hunters. Obviously very useful when hunting in small holes with their body frame.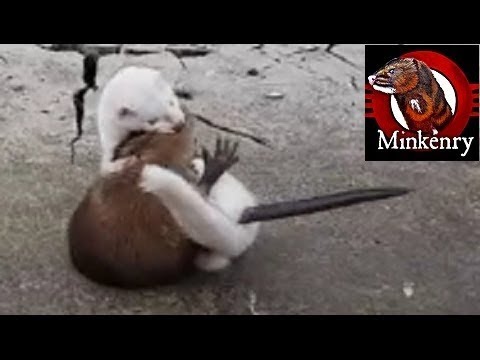 Damn the instincts and reflexes to avoid every bite attempt from the rat…The fight was like an Anime fight
I didn't expect to end up watching all six minutes of that
Natures BJJ right there !?
Dont ever change Luke


does anyone want a free mars bar? just need your email
I won some competition from the mars bar I bought, I can get one and it says I can get a coupon for a free one sent to someone else
What's the background there? Do people think fb are banning the queen?
I've only caught this story in passing, so this is a sketchy outline, but it's just some culture war bollocks that's being used to get people angry. An Oxford Post grad common room voted to take down a print of the Queen. It was voted on and put up in something like 2008, so its not like this is a piece of art or an historical thing, it's something that clearly doesn't matter to anyone other than the students who use the common room. Basically, really mild shit by the standards of student politics.
I assume that the above Facebook post is connected to that anyway, though that kind of post probably occurs in the world without that story recently doing the rounds.