I can't say I listen to hip hop on a daily basis but the series 'Hip hop: the songs that shook America' on the BBC has definitely given me a much greater appreciation of it
Kinda amazing how much thought goes behind the song writing, would definitely reccomend!
Get well soon DMX

My record collection is starting to grow to a pleasing size, but I realised that I didn't have any hip hop albums yet. This is mostly cos my family have bought many of my records for me as gifts, and are on far more comfortable ground buying me music they also have knowledge of. I don't think they'd have a clue which hip hop artists or albums I like lol.
Anyway, I felt this was a great album to cop first. Got Illmatic coming in the next few days too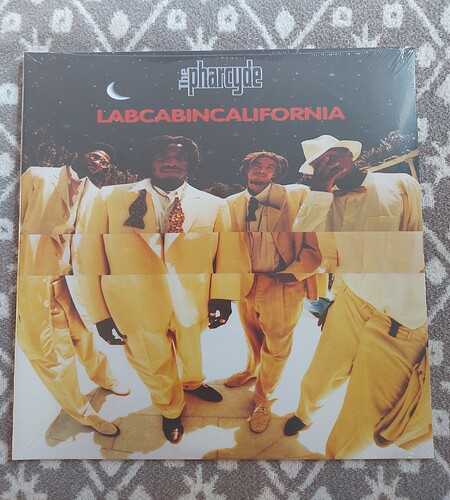 Guru forever underrated. One of the best.
Yesssss, love Loungin
Just recently discovered his Jazzmatazz albums and they're great
Your'e in for a treat mate, that Hip Hop and Jazz combo plus Guru's delivery, is unmatched.
Oh yeah man, I've listened to them both quite a few times each since I stumbled across it on Spotify a month or so ago.
Such a great vibe for having on while working.