Yep one a free £1bet which i dont mond since holland let me down
Bro I'll legit pay you a tenner a month to get early access to your betting tips

Not that I did too badly myself today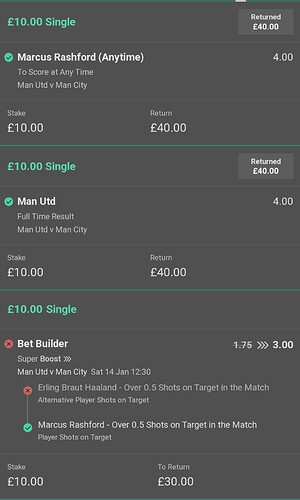 I swear Super Boosts are fucking cursed lol
35 minutes into the game…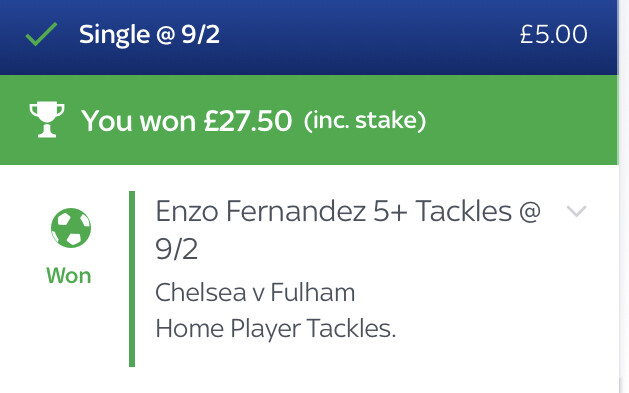 Me and @sevchenko have agreed on a bet
I've put £50 on United finishing 12 points or more behind the league leaders by the end of the season.
Edit: @Midfield_Maestro involved now too.
Suckers.
Loving the £2 free cheltenham bets on paddy power.
Turned it into £22 yesterday and cashed out.
Got todays already up to a fiver.
Only 16 points between us now boys

@SRCJJ you're so winning that bet
I'm concerned about my £50!!
The overall point about United not being real contenders is noted now. Feels a bit silly to have proclaimed that only for them to get pumped 7 nil the very next week lol
They're go an easy final run though se we'll see
We have City, Liverpool and Newcastle away still

I can see us picking up 4/9 outta that tbh, if healthy this team should be thinking they can take points off anyone anywhere.
It has come as a shock to me, but this Arsenal team is a top 5 football side in the world over 7 months on eye test and results.
I'm not very experienced with betting, I tend to just bet on the standard world cup or euros bets like Denmark to make a semi final etc.
If I wanted to bet on a manager moving to another club or a player moving to another club are there usually standardised bets for it or can I make a "custom" bet?
Basically from going to a lot of Brentford games there's seems to be a strong feeling amongst the fans that Thomas Frank will leave at the end of this season and I think there's a good chance he goes to Spurs (just seems like such a Spursy move lol - watch him crash and burn haha).