@Aussiegooner March 1st
but will not be televised live in the UK.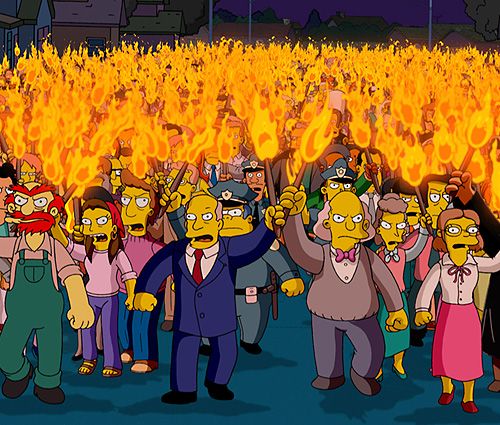 Finally! I was beginning to wonder if they forgot
In between Leicester and Bournemouth. Not bad.
Luton?
Oh you meant, thingy…fixtures.
I'll be quiet.
All our games are important but the next 2 in particular will be pretty decisive.
Need a response after the Everton defeat. Any win will do but an energetic, unstoppable first half would really send a message that we're not going to falter.
Then obviously City at home. No explanation required.
We actually have to go to Villa Park after that which will be another tough one the way our boy Unai has got them performing.
Crucial stage of the season.
Have to go back to how it was first half of the season. Take it game by game. I think I've fallen into the trap of looking too far ahead. Nerves start coming in when you do that (lol literally done it in this fucking post what a twat). Because then you start thinking "this game we have to win because next week we could drop points" etc. 90 minutes at a time starting with Brentford.
Scheduled when the 5th round FA cup ties take place and before our European competition returns.
Common sense prevails in the end
I'd just like to point out between now and April 2, 6 of our next 9 league games are at the Emirates, we need to make sure our lead at the top isn't eaten into one this period.
We've been irresistible at home this season. Should have won the Newcastle game as well tbh and have a perfect home record.
The way the crowd have spurred us on, and given the team confidence - if that continues then I cannot envisage a scenario where we don't win basically all our remaining home games. We've been imperious at the Emirates.
Win all or nearly all our remaining home games we'll win the league imo, given 10 of our 18 matches remaining are at home it'll give us very little to do away from home.
9 wins at home and win half the away games will probably be enough.
Also outside of City and Brighton, all our remaining home games are against teams outside of the Top 6.
City, Brighton, Chav cunts, Brentford, Southampton, Bournemouth, Everton, Wolves, Palace and Leeds.
Throw in our form at home and we really should be winning 8 of 10 there at least.
Away matches are Leicester, Newcastle, City, Pool, Villa, Fulham, Forest, West Ham. Tougher matches but as @Aussiegooner said, if we win 9 at home then we can be pretty confident of winning around half of those away matches.
Our next six fixtures:
Leicester (A)
Everton (H)
Bournemouth (H)
Fulham (A)
Palace (H)
Leeds (H)
Good chance to build momentum for the tough run-in.
When will our EL matches be scheduled?
We need 18/18 tbh… 4/6 at home and 5/6 against bottom half… gotta make it count.
Do that and we're minimum 5 points clear going into a brutal April with 9 matches to play.
Before Fulham away and before Palace at home.
After Leeds:
Liverpool (a)
West Ham (a)
Southampton (h)
Man City (a)
Chelsea (h)
Newcastle (a)
Brighton (h)
Nottingham forest (a)
Wolves (h)
April to May is going to be one hell of a ride
That's why we need to win the next 6 to have a minimum 5 point gap going into that final stretch you list.
If we do, then you feel that game at the Etihad could be absolutely monumental.
We just beat Spurs and United then dropped points to Everton and Brenford.
Last year run in we beat United and Chelsea then dropped points to everyone else.
City just beat us away then drew with forest.
Not sure it really matters how's the fixtures line up at this point.