Hello.
Since pretty much the start of the Discourse era we've had two themes: dark and light. I always had this idea of creating an extra theme, based on our gorgeous yellow away kit. I've been working on a color scheme that fits that theme, without risking our optimal UX/UI.
However, the only way to find out if it truly works, is by testing it. So, without further ado I present to you: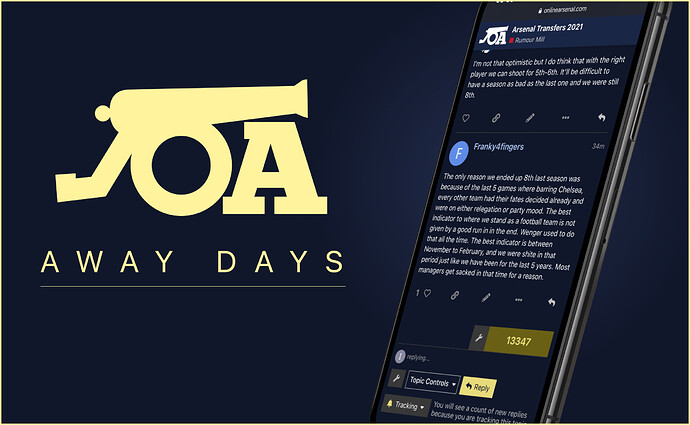 The theme is primarily blue, with yellow being used for details such as buttons, links and other UI elements.
I'd like to invite you - if you like - to select this theme and give it a go. It's very much in beta stages, so you'll likely find things that aren't optimal yet. That's why this baby needs testing

You can switch themes by clicking on the Hamburger icon and select the theme in the menu.
Good luck, I look forward to your feedback