Whoever gave De Gea that is a fucking idiot

Man U are paying around 100m a season in wages to De Gea, Sancho, Casimero, Varane, Fernandes and Martial.
It's a good job they got Ronaldo off the wage bill.

Got to remember the transfer lingo…'leaning towards' doesn't mean anything at this stage. Wait until there is an actual bid from Utd and let's see. I agree with @GC-Maniac that Liverpool or Arsenal are a much better option for Mount than Utd.
His desire to leave London though may have something to do with this rather disturbing story:
TikToker admits stalking footballers Mason Mount and Billy Gilmour
Can't work out where Gilmour fits into this story though…
He's leaning towards United because they'll pay him what Chelsea won't. Which is a wage of around £300k/w.
There's huge upside in buying from your own league but at that sort of cost, we can definitely find a better use of our funds.
That wage on a four year contract plus a £50m fee is over £112m lol. For fucking Mount. Not for me Clive.
Arsenal fan: I don't want Mount, he's not good enough
Same Arsenal fan when Mount decides not to join Arsenal: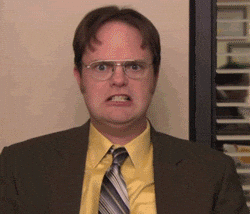 No thankyou
I seriously hope this rumour disappears fast
If Maguire cost 80m, then 85m for Mount is a steal. I'm joking, ridiculous fee. Quality signing for United though. Mount, Casimero and Bruno is well balanced.
I would definitely have him here playing in the Xhaka role.
I don't think it's balanced at all really, Mount and Fernandes want to be occupying the same areas.
They could have used a deep lying playmaker instead.
Eriksen was doing that this season but his legs have gone.
Tielemans is right there for them on a free, then they can focus on recruiting a striker.
I see what you mean. Mount can play a few roles. I agree though, at Chelsea, when he was in his pomp, he played a similar role to what Bruno does at United.
Very good signing for United. Surprised Posch hasn't made keeping him a priority.
Signed the contract now so Todd will just continue doing whatever he wants.
Anyone know how reliable?
Well he's an actual football journalist for a start and not some twitter wanker who has bought a blue tick
It's being reported by multiple sources now. Feels just a matter of time. Chelsea will probably want to sell quickly so they can start spending again, lol.
Damm. Was hoping we could make this one happen.