Seems a strong possibility this one happens so guess it's time for his own thread
Would Mason Mount be a good signing?
What's the maximum price would you be happy with the club paying for him? (Assuming £150k-£200k per week wages)
£30m
£40m
£50m
£60m
£70m+
You think so?
Any concrete evidence, other than Mount being on a shortlist?
Rice + Mount is a sizable upgrade over Partey/Xhaka, imo
Be absolute cringe if those two are playing together though.
He's an average but a solid hardworking midfielder, sorta like Henderson at Liverpool. He might be the sort of player we need given our style of play. I might be open to this move tbh.
fek off. Headless chicken overrated shit player
He would be the third player to live my dream and play for my hometown club Vitesse and later for Arsenal, after Glenn Helder and Martin Ødegaard.
That would be the only reason why I would be in favour. I think there should be better options available.
Really depends on wages and cost tbh… hard working decent player, wouldn't get anywhere near the city rotation though, not on the same level as KDB, Gundogen, Bernardo and Grealish etc
Not too keen on this… He just doesn't fit our system.
I'd much rather invest that money, added something to it if needed, into another proper pacy wide player, or a proper box to box.
He's neither. Not a wide player at all, he's not really an 8, more a 10… I'd don't see him and Odegaard working well together as a pair if 8s. Too costly for a player who would need quite some adjusting to fit into our set up.
Also, didn't he spent most of this season injured? I'd rather put my trust into ESR.
Not a fan really, I think now we're in a position to aim higher.
What do you mean?
They're clearly fond of each other and this is what they'll be like in training.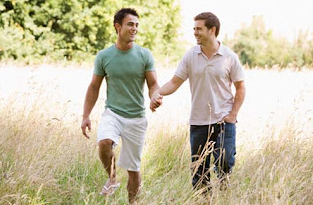 Average player, not worth it imho. 75% of his transfer fee is cause of his nationality, the rest is his ability. Just a Vieira 2.0. Prove me wrong.
Sterling and Aubameyang must hate this bloke. Making all those runs for him and Havertz to miss every single one.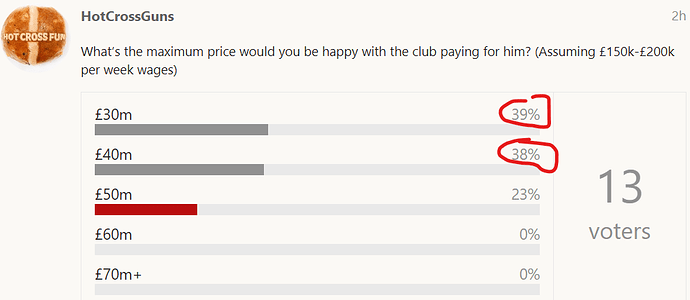 OA AI obviously thinks we should only spend £30m, giving the extra 1% to that vote even with the same number of human voters

And yes I'm outting my vote here, but he is a very good young English player from a rival, and the only reason we'd get him as cheap as £50m even is because of one bad season and Chelsea's financial struggles. If we were the only club interested I'd drop it to £40m but I feel like a few might be tempted…
(This is all on the basis as I said of £150-£200k per week wages, at the higher end and beyond I'd reduce the transfer value appropriately).
Anything around £50m and £200k pw is reasonable for an English international at his age.
Anything more I think they'll be pushing it. I don't think Liverpool will be prepared to overpay for hin either.
Talking about Chelsea players, I'm much rather have Kovacic.
Would be perfect fit for the Xhaka role in this system and a huge upgrade on Xhaka obviously.
He's certainly a more like-for-like Xhaka upgrade, depends what Arteta is looking for.
I do think Kovacic is criminally underated, but I wonder if a midfield including Rice and Kovacic would lack something going forwards. Clearly Rice has had some good goalscoring form this season, but that might be limited playing DM in our system.
What goalscoring form is that for Rice? He's 3 goals in the league.
That's good for him, he got 1 last year


No in all seriousness it feels like he's scored more than that, just the fact 2 of them came more recently and I've watched a couple of games where he's looked a threat. That kinda pushes the point further that maybe Rice/Kovacic combo not the best, (even though they are both very good players)