Would this bring Onana back on the list. Would it cover your reasoning on him more now?
Perhaps. The club may be stubborn enough not to want to bring a stopgap signing in midfield, thus the interest in Onana who appears to be available this window.
Odd situation all around.
My man on the ground at Valladolid is convinced he's going to dortmund.
Dortmund and Leeds beating us to signings

I thought that mate
Especially with the Leeds one, surely if we were interested he would choose us over Leeds
Arteta seeing Edu fuck up another transfer target: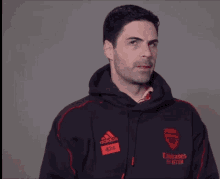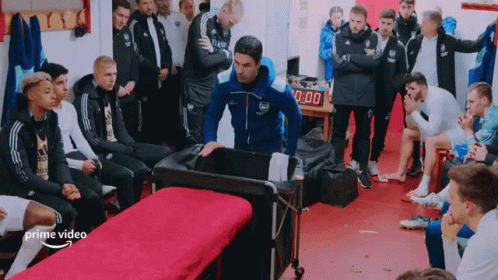 "When I miss out on a transfer target, I'm upset!"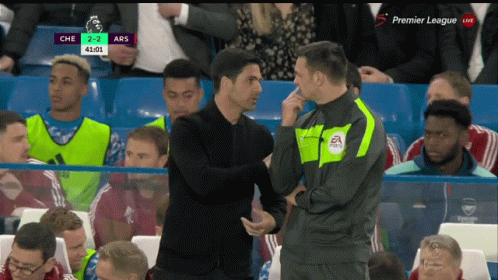 "You find me alternative? Oke, oke."
I doubt we were ever seriously in for this guy. Maybe we made some inquiries.
I'd probably pick Dortmund over Arsenal as an 18 year old too. Bellingham and Sancho picked them over many interested English clubs.
Especially a right back, his path to even Europa League games here would be heavily blocked for a long while. It's not like our RBs are all in their 30s and shite.
Nah, that's copium.


Dortmund probably made them a better offer and perhaps a clearer pathway to the first team.
Someone said they have a bunch of right backs though so I'm not sure how that's gonna work.
Haaland too. Rejected Man Utd for Dortmund.
Wasn't there reporting from Spain that we never made an offer?
I haven't seen any reliable Arsenal journalist saying that we actually bid. It's all Fabrizio and randoms saying that we were going to fight it out with BvB next week or whatever but nothing trustworthy.
Ah didn't see that. I stand corrected.
Dortmund don't mind bending over to add stupid clauses in the player contract so I am sure there is some favourable clause for Fresneda that Arsenal wouldn't allow.
Haaland for 60m is ridiculous.
Another trophy for Dortmund to wave at Bayern.
Good, didn't want this guy, his agent or his demands. Our time would be better spent hijacking the Spud's bid for Pedro Porro. He is a far better footballer and is more comfortable in attack from what I've seen.
What demands? Why do you think he's after money?
It's his breakout season, Valladolid want to cash in on him, and he's trying to pick the best club for his development.
If he was really after money I heavily doubt Dortmund would pay him more than us.
He may also be valuing an easy exit over development. Dortmund seemed happy enough to make that bargain with Haaland by setting a release clause everyone and their brother knew City was going to activate. Fresneda's agent may want something similar.
It was a subtle and maybe inconsequential thing but you know when something raises a red flag.
The contract had a clause that if an offer came in and Valladolid rejected it, they'd have to substantially increase his salary. Essentially Valladolid have to sell because they can't afford his wages if he stays. There was more to it than that but, I felt uneasy about the player's priorities.
Gut feeling. That's all.
Edit: Also was quite narky about the English on social media but being English, I can understand him having that opinion.
So what's going on with this kid then, has his agent made his mind up for him yet?