anda.
Oh well. Hope this is just the start of the announcements.
Lets never speak of this again.
Just glad his 200k a week are off the books.

oh well

This is what I was saying on the Sokratis thread, at this point we're so inflated (and due to the current pandemic) we're going to have to take this route. If we want to rebuild our squad we're going to have basically take cash converter prices for our players. 200k a week of the books is around £10m a year, add that to Sokratis and hopefully Kolašinac and hopefully some of the other dead wood and we will be looking a much better side going forward.
Freeing up wage bill is just the priority atm. Do what you gotta do. We'll be in a better state faster once we can ship all the bloat out.
Good riddance to this mental midget.
First fraud gone, on to the next one.
When you really start looking at how many players we have stinking up our wage books so bad that we have to release them for free or sell them for next to nothing, it's actually baffling how we've aquired so many at once. Gazidis really did his best to run us into the ground.
Gazidis and Wenger were a disease.
Wenger probably has Lemar beasting tho Cholo can't get the best out of attacking players. 90m for Lemar is stupid money ngl.
10 goals in 20 appearances…here have him for free.
Nice one Arsenal, glad to see nothings changed regardless of your shitty PR onslaught
Sorry 16 starts 9 goals 5 assists…16 starts 14 G/A…and hes FREE
Hahahahah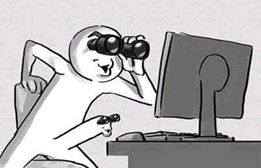 Another one down
And we'd have looked like the smallest of small dicks if we'd sold Alexis for 60m with no replacement, which right now seems like by far the most sensible to thing to do

I think I said at the time I'd have been fine with that because by that time I thought Wenger could buy anyone and they'd end up ruined.
But Gazidis would never have let that happen as that wouldn't have been the popular thing to do.
I hope now clubs learn to do the right thing, even if it is unpopular
But when they do people still bitch and moan…think ozil and to a lesser extent guendouzi there are still fans out there that think that the club are assholes leaving them out.
For example, I think Barcelona, if they play this Messi thing right, could be just fine and should take a nice deal from City if they get one.
Like £50-100mil plus a couple players or so.
Just another one of those players that the Premier League didn't suit him at all. I'm sure he do well in a shockingly poor Italian league, a slower pace and poor defences will fool some into thinking he's back to his best but he's not as great as that last season in German league showed. He had a little run of games in his last season when he played well but he was a disappointment but not really socking considering he did nothing at UTD. I'm sure living in Rome and playing every week will be a fresh start he needs.