See, I don't buy he is on that.
I'm sure it will be a ton lower regardless. In 18/19 we had Ozil on massive wages, Auba (even on his previous deal) and Laca also on very big wages, players like Kola, Bellerin, Sokratis, Ramsey, Mkhi all on over 100k per week if you believe the reporting. We also just had a really big and bloated squad.
I think 220k is a lot by any measure but also kind of normal-to-low for a striker at a big PL club now. You never know how reliable any of these numbers are (probably not very) but I've seen reports of both Werner and Havertz being on more than that, Rashford, Martial and Cavani all being in that range, and then certainly the big names like Kane and Haaland on more.
Its tough because you don't want him to blow up the new wage scale we seem to have established. At the same time, its hard to convince a guy like Jesus to come to our club when he might well have other options or could stay at City and get a sweet deal on a free, but then offer him wages that aren't competitive with what other clubs are giving out to strikers.
Runarsson earns more than Saka

Here are some highlights from the season he mainly featured as a striker.
And if you just want to see him scoring goals: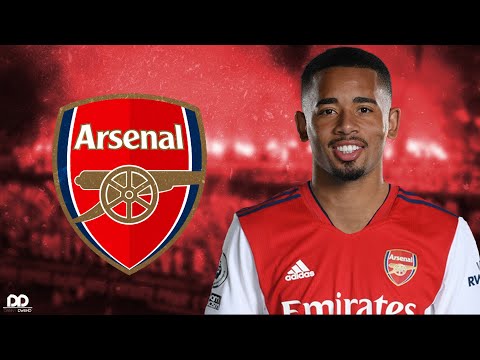 That can't be right.
The combined wages of Saka, ESR and Vieira are less than what Mari earns.
No wonder we can't keep hold of our best players.

Pablo Mari is one wage figure that I've never ever believed. All these things are just rumors and then they take on a life of their own.
In his case, it just doesn't make sense. He wasn't brought here as a starter, or on a big fee, and he was almost certainly making complete poverty wages in Brazil. There's just no way we offered him a bigger wage packet than we gave Gabriel Magalhaes around the same time.
Wouldn't surprise me if he wasn't even on 15K a week at Flamengo
Claiming he's on 85K is comedy
That wage structure looks highly suspect and far too simplistic to be taken seriously.
AFC's wage bill is nowhere as simple as that. Add a huge pinch of salt.
I think the rational response to such would be "where do I sign?"

Convinced him by telling him we are gonna win the CL in 2026
Signing Jesus is a statement of intent by the board that they're willing to spend big and on PL talent.
I still think it's 50/50, though, as to whether or not he does well here. His profligacy in front of goal for an amazing Man City side is what stands out for me. I can see him eventually sinking deeper and deeper here rather than being an out-and-out striker (a la Lacazette, but I'll put my house on him being nowhere near as shit as Lacazette has been this last 6 months)
Yep, he'll be an upgrade on Laca but he won't be enough unless we have another option i.e. a target man. Eddie is not it.
If we are focusing on bringing as many players as it is being suggested, we would be fixing all the gaps in the squad.
We can rely on Gabriel.J & Eddie for a season; and bring in a goalscorer next season.
Lol, so the PSG link to Jesus came from Di Marzio who mentioned that Luis Campos is a big fan of the player.
Fabrizio is truly shameless with Di Marzio. He honestly ought to pay Gianluca a fee for carrying him so much.
Looks like everyone gave up on getting Jesus, all about Arsenal now. Should put some pressure on City as the player made up his mind about coming here.
You can put it down on Arteta, Edu, his wages, the guarantees to start, specifically up front, but you can't deny this guy was in hot demand and it looks like we're the ones to get him.
Just off the top of my head he's been linked with Madrid, PSG, Milan, Juve, Chelsea, Spurs and us the past 6 months.
As much as I like the idea of a changeup target man coming in, I think even bringing in another wide forward like a Raphina would help. This whole five subs thing is huge imo. Teams are going to be changing their entire front lines every game.
Can we hope to get this done before our first pre season tour? Would be good to have the news signings onboard by then and given we are the favourites for Jesus now, hopefully, we get it done.