This 'sport' truly sucks balls now.
The 2022 era ruined by the FIA.
Yup, in all fairness though it started long before the dominance of Vertsappen and Redbull, as soon as Hamilton went to Mercedes from McLaren, everyone knew what was coming.
It's similar to the Schumacher/Ferrari dominance, at least when Schumacher went to Ferrari from Benetton they were shite and hadn't won anything in 16 years, Hamilton went to a Mercedes team expected to dominate for years to come.
Why's it taking so long to restart this? Are we afraid of a bit of water now ffs
Red flag made sense but clear Zhou's car and let the rain ease off a little, but shouldve already been over by now.
Wet weather racing with excess spray is a thing of the past. When cars start aquaplaning you may as well say goodbye to racing. They red flag that shit quick time
Haven't been watching, so who won? Verstappen? Okay then…
F1 has been shit for ages. That wont change unless there are drastic changes.
I much prefer IndyCar nowadays.
Aussie V8 for me, those bastards are brilliant.
Was a decent race to be fair
11 wins out of 13… is that the most dominant season ever? Can't remember if Lewis ever won so many or Schumacher
Season is still some way to go, records to break
Max will go onto win every single remaining race, breaking all the records. It's amazing what you can do when you breach the cost cap rules.
Formula one died with Ayrton Senna ,went overboard with the safety rules which resulted in very few genuine racers, it's all about the cars now. Moto GP gone the same way as well.
Did George Russell just crack under the Lewis Hamilton pressure? I think yes
Best race in ages! Would have preferred one of the Mercedes to win it at the end, but pleased to see Red Bull back down the pack and a genuinely tense end to the race.
ngl…I had the same idea when Norris was around a little more than a second a lap behind Sainz. I'm just surprised the commentary team only clocked on to the tactic after Sainz had announced it to the world.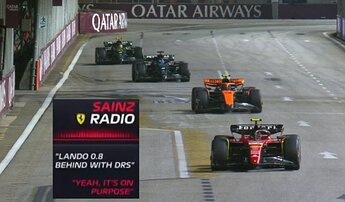 Pays to have friends on the grid

Smart from Carlos though, helped his mate and himself at the same time.
Friends or not any driver would have done the same I reckon. You need a big delta to overtake in Singapore and Norris didn't have that but the Mercs on fresh meds did. Sainz done the best play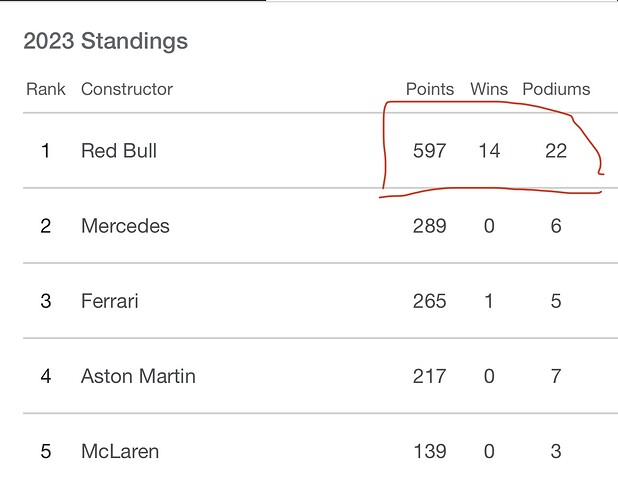 LoL
It's not a very exciting sport is it?
Schumacher dominating for eons then Hamilton and now Verstappen seems to continue that trend
I can understand why people prefer to watch other race classes as they offer more excitement
Because F1 is not meant to be a spec series. It's about who can build the fastest car. We can't do much about Red Bull breaching the cost cap and cheating their way to titles at the moment but the gap will close up.
I feel like that's most sports these days whether it's football, F1 or Tennis etc
It's literally who has the most money. If KSA built an F1 team they'd dominate