Works for me. I went for him over KT. Just wish I would've started Mitchell over my other two Arsenal players. That's 8 points left on the bench.
I've got Keane from Everton on the bench. Will he come on for Walcott?
If he is first on the bench then yes he should
Can you do Free Hit and Bench Boost in the same week?
No.
One chip per game week
Some quality team names there. Good work folks
I'm honestly dreadful at picking captains so I'm asking for help OA. Who should get the captains armband this gameweek?
I've got Bruno, Salah, Son and Vardy in my team.
Vardy or Son for me. Although I went with Mane so what do I know
Has to be a double game week player IMO.
I'd go with Salah.
A big risk with Bruno is that if he gets a yellow in the first match, he'll be suspended for the 2nd one.
Voted with what I wanted to happen.
I thought about bringing in Johnstone for the bench boost boost.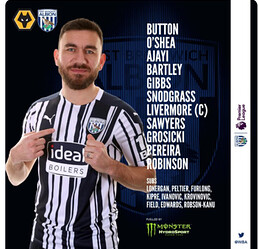 EDIT: Went with Salah as captain. Bruno being one yellow from suspension was the clincher.
I've got a very similar team.
I thought I'd go with a few West Ham players, as they are at home against West Brom and Burnley
Antonio and Creswell with the bonus points