Not sure I can sign up when I'm already Jr Vice President of the cult.
One of @BigWeng_4LYFE or @Electrifying was banging on about ESR doing very well at Huddersfield and highlighted how good he could be for us last season?
One look at him during a friendly in that mini preseason and they had me sold.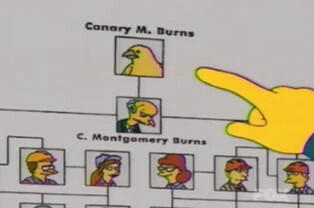 Though the position is yours if you want it. I still appreciate your work from the days when people thought AMN could actually become a real player.
Dunno, I was arguing with you about keeping him whilst you and someone else wanted to sell him whilst we use willian as a number 10. Or something like that.
Incredible

It's definitely one of us, I was wanting him starting from when Emery was in charge.
Ughhhh I didn't select who voted option
Election is wasted.
You've probably confused me with someone else.
Nice young kid who I like, but Cesc level talent please ? Cesc was one of the best players in the EPL in 07/08 which is the same age as ESR is this season.
Happy the kid is staying, but I really hope it's as a backup creative mid.
He'll be better than Cesc, next KDB total footballer extraordinaire within the next 5 years.
Hahah sweet you were just trolling, my bad I didn't pick up on it.
The best trololols are based in truth
ESR signing a new contract is excellent news cause he is a talent for sure. As for the #10, am not sure if he asked for it or he was given the number. Either way, I just hope it's not too much of a burden cause he has some big shoes to fill (Ozil, Wilshere, Bergkamp)
Personally, #10 or not, what I want from him this season is to establish himself in the starting line-up, build on the performances from last season, show us he can last an entire game and just basically prove he is the real deal. He needs to have a season like Saka did last year. Here's hoping for the best.
ESR
Ramsey
Pepe
Now AMN
We are one my brother.
@shamrockgooner Please assign "ESR10 Guild Member" as a tagline to me, Castiel, Electrifying, GC, Spankyjoyjoy
I've done yours but left out member cos it's shit. Once you have your agm let me know who gets voted as president etc.
ESR10 Guild
IS NOT SHIT
but thank you
Hey now, I'm still waiting for my euro 2021 winner title. Which would be way cooler.
If I had the power, I would have added JoyJoyJoy against your name
You misunderstand. Including the word member would be shit. President, CEO etc. Gotta be more creative