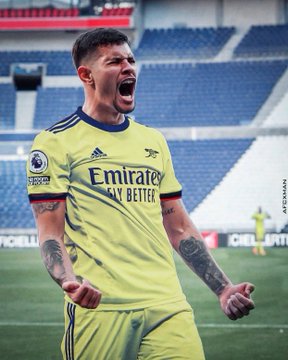 Should we do that when that type of money would probably land you Tielemanns?
I'd probably rather go for the latter now that he's in contention for a move
Why haven't we fucking done this already, like fucking hell that's not even bad money. Stop these fucking loans and build a squad cunts
Seems too good to be true.
Probably because it is but as always it's the hope that…
If theres a club in europe that wont accept Juventus 1/10 transfer agreements its surely Lyon. No way they're accepting a 30mill deal to be paid by 2030. Doors open for us.
Do it Mikel that's a steal
Will he take Xhaka's spot, I'm not sure he will.

That's nothing, just spend it ffs
I've given up on hope in believing anything sky sports says to be true, but it would be nice if this one happens.
Because Xhaka.
We would have used the hertha money on Bruno but then Arteta convinced him to stay
That valuation is bollocks no? Thought the figure was more like EUR 45M?
Only four? Now that's just plain disrespectful
Trippier and Guimaraes is definitely a respectable January from Newcastle.
If Guimarares was available all the time wtf are we doing?