Ozil not fit again btw, fucking hell.
Was ready to watch Arsenal balling…
Match day!
Wonder if we'll see Cedric starting
There's something great about finishing work at 5. Then the arsenal come on at half 5 for the build up.
Probably the best bit of WFH
Sounds like your craving a europa spot now Cal.

We should come out firing on this one.
Soares Mustafi Holding Tierney
Xhaka Guendouzi
Ceballos
Pepe Auba Saka
6pm kick offs were a bugger when I was working in London. That's the time I used to finish, though I used to work late most Thursdays so would miss the game anyway.
I expect a win here. Don't think it be easy but maybe 2-0 or something along those lines.
I stick with Maitland Niles over Bellerin. Give Reiss Nelson a run out, wouldn't even be agaisnt seen Ozil and Guendouzi. I think give Saka a rest.
Should be nice to be back at home and hopefully we get three points.
Aye 6pm KO's during normal times are shit and it's always a rush to come in and be ready for it starting but when your commute is only from the computer to the couch I don't mind it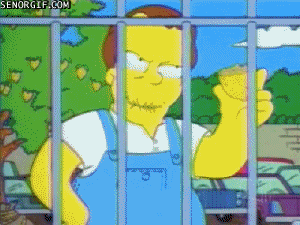 Lmao did they really steal the Martin Tyler commentary from the Messi second goal vs. Bayern (when he put Boateng on his back) and add it to this video?
Would be peak Arsenal tbf
There hasn't been a home win yet in this weeks PL games but I don't expect that to happen in this game.
We should win this comfortably, I'll go 2-0 Saka and Pepe to score.
On the back of two away wins? This guy sounds like he'd be fun at parties. Even went as far as predicting the goal minute - what a cunt.
This will be Shammy's day. 6-0.
Lol the original commentary version is hard to find, so this is the next best thing

After a bit of digging I've found the original MOTD commentary version:
I'm betting over 3.5 goals for a bit of fun
LATERS off round to my boys house to watch
Back three or Tierney in Midfield?
Özil still not in the squad
#youlovetoseeit