Can't use his 33 cars from there

Man tried to bully a 19 year old girl on twitter and paid the price
Oh my

Pizzagate but real this time!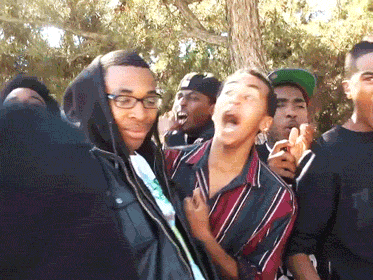 My word, she really has absolutely bodied him. It's perfect.
People really want to believe Andrew Tate is the bad guy. This is all playing out so predictably.
They've probably told him 'Take a knee and wave a Rainbow flag on a live stream and we'll release you'.
Free Top G
That's top quality satire

Stinks of a set up, but this drama will be fun to watch either way

Don't be a cocktease, elaborate please.
Just a feeling. There are a lot of people who would like to shut this guy down, and then out of the blue we get this crazy story about crime gangs, and human trafficking.
I mean, who knows? Maybe it's completely true and I'm just being too cynical.
Out of the blue? Suggestions/allegations of sex trafficking have been reported since at least August.
I follow this culture war stuff, and I never heard anything.
But we'll see I guess. There will be a court hearing at some point, and we'll all get to hear the evidence against him and his brother.
I'm not being funny, but clearly not that closely in this case if this is the first you've heard about Andrew Tate and sex trafficking allegations.
What's the conspiracy theory here? Woke libs on social media get mad at Andrew Tate and the notoriously virtue signalling Romanian police arrest him at their behest? Why?
Never heard of the guy until this morning on the radio where it was mentioned he said women should take responsibility for being raped, is this actually true?
I started reading an article about him this morning.
Read the word influencer and stopped reading.
Yeah, he compared it to him leaving money on his doorstep. Said if he left a million pounds outside his door and it got stolen then people would ask why he left the money there, so if a woman is drunk, goes to a man's house and gets raped then she should be asked about her actions and take some responsibility too.
Well just for this statement alone he deserves everything that is coming to him.