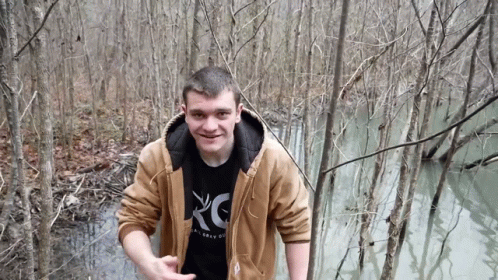 The lack of consistent threat from our front 3 was far far more of a problem last year then Xhaka.
Signing Jesus and Raphinha will be transformative for our attacking efforts. More points are there to be won from adding consistent attacking output then from replacing Xhaka.
All the teams above us have better attacks then us. We're not going to replace them in the table by having a feeble attack.
Yup.
I think we'll also get more out of our young attackers by being able to rotate them more frequently and giving them the space to rest when they lose form or their legs don't seem right.
Saka and Martinelli both looked out of gas by the end of the season. Smith-Rowe seemed like he was half-fit the whole second half. Its not going to end well for them as players or for the team if we continue to rely on them overly heavily.
I would love Tielemans but it's not the position we need the most, Odegaard is our guy for that
we could surely fit them both in ESR would probably miss out, it's a tough choice to make
It would be great to have this kind of technical ability at the centre of the pitch in stead of Xhaka.
Oh Id have to disagree with that.
I think we desperately need a central midfielder. Odegaard is not the guy to plug that gap or to replace Xhaka. To much of a luxury forward type player.
I really want this guy to come in, more than Jesus I think.
Partey at the base doing his one man midfield shtick, with Tielemans slightly ahead of him and Ødegaard as the advanced playmaker. Quite attack minded obviously but in games against the low blocks, that is the level of guile and creativity we need to win games. Also that is the level of technical quality we've been missing for years. And it benches Xhaka so even better.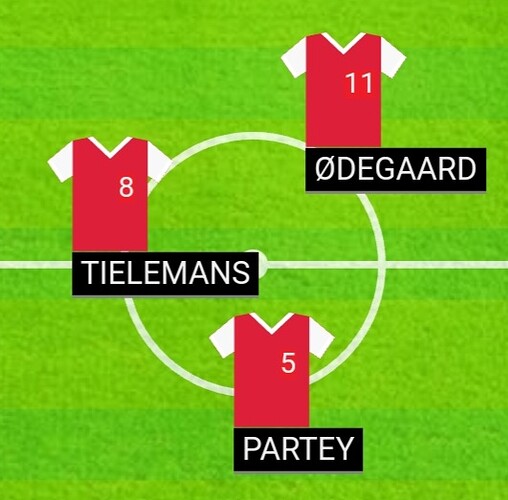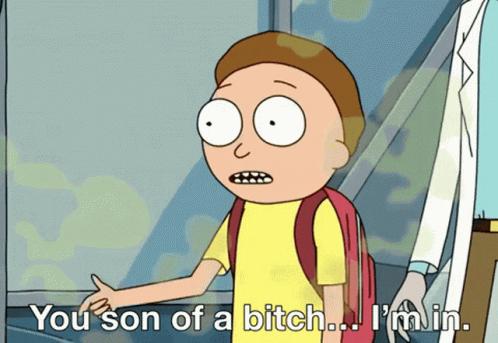 I don't think this transfer is contingent on Xhaka at all. Personally don't get why Xhaka is even a focus with all the work that needs doing. Given our massive lack of depth we could actually really do with having the guy around as experienced cover for a new 8 (if it isn't already Vieira).
More likely I think it's contingent on if we land Jesus, Raphinha and Martinez. They do appear to be the clear priorities for Edu. And you could say our budget may pretty much fill out if they pull off all of those transfers. It's a big outlay including the £30m we just spent on Vieira.
I don't think it's feasible that we rectify every clear area of weakness in this single window (such as the depth at RB). One or two big issues have to be contended with next season and something will definitely give again.
Even if we land Martinez who can supposedly cover at LB and CDM, I personally think we're still short in midfield - first off without a pure 8 like Tielemans (we don't know if Vieira and Odegaard can work as a double 8 combination) and in terms of cover for Partey. There's no telling what the level of drop off is from Partey to Martinez (before we even get to Elneny and Lokonga).
I'd agree if it weren't for the likely scenario being Xhaka starting no matter what because he's a yes man which then means him being a liability more than an asset on the pitch.
It would be a stretch to call the Youri Tielemans situation at Leicester City a saga. After all, sagas usually involve actual events along the way.

However, despite Arsenal's "cooling" interest in signing the Belgium international this summer, this hasn't been a story of idle chit-chat and speculation, and there may still be a twist in the tale.

While there have been no approaches to Leicester from any club, let alone Arsenal, interested in signing Tielemans so far this summer — and in the last three transfer windows for that matter, since it became known he hadn't signed a contract renewal offer — that doesn't mean Tielemans will definitely be pulling on the new Leicester shirt come their season opener at home to Brentford on Sunday, August 7.

Leicester might be slightly more confident at the moment that he will remain at the club, but they won't be complacent.

While it is true they do need to make room for new faces and generate extra funds through sales of certain assets in Brendan Rodgers' squad, the idea this summer is to refresh and improve their current set of players. The loss of such a key figure as Tielemans, who has played 158 times for the club since arriving on an initial loan from Monaco three and a half years ago, isn't their ideal scenario, although they are prepared for the likely outcome that he will move on if an appropriate offer comes in before the window closes at 11pm UK time on September 1.

Tielemans is ambitious. He and his advisers feel he can play at a higher level than Leicester can currently provide.

Ideally, he wants to stay in the Premier League and play in the Champions League, but the 25-year-old isn't un happy at Leicester, where he has a strong relationship with Rodgers and his team-mates, and is well respected by staff and supporters.

Having scored the winner in last year's FA Cup final, delivering Leicester's first-ever triumph in the competition, the 52-cap Belgian will forever be part of the club's history.

Tielemans has been linked with numerous clubs before, with varying degrees of truth, but there is undoubtedly admiration from within the Arsenal set-up for the former Anderlecht man. Other targets appear to be taking priority, however.

There have been other areas of the squad that the north Londoners have looked to improve first this summer though, most notably up front, with their efforts to bring in Gabriel Jesus from Manchester City.

Arsenal are also chasing Leeds United winger Raphinha, and have already signed creative midfielder Fabio Vieira from Porto. For now, the majority of their budget has been dedicated to improving their attack.

That doesn't mean that, with 10 weeks of the summer window to go, that Arsenal will not resume, and act upon, their interest when they weigh up their position before that September 1 deadline. In the final months of last season, they sounded out Tielemans' advisors over a move to the Emirates Stadium. He is greatly admired by Arsenal manager Mikel Arteta — there is certainly mutual interest between these two parties.

It's possible Arsenal's recent cooling of their interest could merely be an interlude.

For starters, they will feel that they are in a strong position regarding the player. Without any notable competition for Tielemans' signature, they are currently in a one-horse race. The string of Champions League suitors Tielemans hoped for have not declared themselves as yet. Therefore, there is no need for Arsenal to rush in.

With only a year left on his contract, Leicester know they are in a weakened position but will still try to hold out for the best price they can — although they are unlikely to recoup the £32 million they paid Monaco for his services in summer 2019.

A figure of £25 million has been speculated but Arsenal may feel that the longer they can drag the situation out, the more likely Leicester will be to accept less than that as they look to carry out their own transfer plans ahead of the new season.

Arsenal took a similar approach last summer with the pursuits of Aaron Ramsdale and Martin Odegaard — confident they were those players' preferred destination, they could afford to bide their time somewhat.

The memory of the protracted sale of Danny Drinkwater to Chelsea five years ago will still be fresh in the minds of those involved inside King Power Stadium.

Leicester's determination to hold out for a £30 million fee for Drinkwater left them scrambling to register his replacement Adrien Silva. They famously missed the paperwork deadline by 14 seconds so the Portugal international, signed from Sporting Lisbon for £22 million, was ineligible to play for them until the January window opened four months later.

From a business perspective, it wouldn't make much sense to hold onto Tielemans and let him leave on a free transfer next summer, when he would surely have a few more suitors than he does right now. Neither would a one-year extension to his current deal, which is not something Leicester are currently considering. They would simply be back in this same position 12 months down the line.

If Arsenal do land Jesus from champions City for a fee reported to be around £50 million, that would take their spending for the summer already past the £80 million mark following the £30 million arrival of Vieira, making it more likely that someone would have to leave to create the room for Tielemans.

Granit Xhaka was the subject of interest from Roma last summer and while their signing of Nemanja Matic after the expiration of his Manchester United contract appears to have closed that door, the Swiss midfielder's departure would create a gap in the squad and the wage bill at Arsenal, which Tielemans could well be the ideal candidate to fill.

As sagas go, Tielemans' future hasn't exactly been a thriller to date but it looks likely to include a few twists in the remaining chapters.
With all due respect, Ryan has mentioned things that went nowhere before.
I have a hard time believing tap-in merchants like Orny Fabri would report the interest and talks on multiple occasions without ensuring there were legs in this.
Bro, we need a CM. Dont give me this shit.
Talk to me gooners. How do you feel about this one now? Will there be anything left in the tank for Youri if we sign Lisandro and Raphinha?
No
Yes, but Xhaka needs to leave first
Yes, and Xhaka doesn't have to leave first
I'll be a sad boi if we don't get this done regardless of what happens with Xhaka. We're in desperate need for an 8 and with all this sauce we've been adding to every position my desire for a player like Tielemans in midfield has only grew.
I think signing Tielemans will really help Ode and Vieira- take the pressure of them a little and I also feel like it will help us should Partey go down, which we know he will at some point.
For the money being quoted we'd be silly to not push and try and get this done.
I said no because if we land those 2(Raphinha and Lisandro) as well we're at like ~£170m spent. That's quite a lot of money. I think we may have to break the £200m mark to land Youri too.
I think the club would do a deal if it wanted to, I just can't tell if it wants to. Xhaka should be phased out rather than replaced so his sale shouldn't be a requirement for anything we do.
We should be able to get some money on the outgoings still… Not necessarily Xhaka. I think it's still doable. Could be something similar like with Odegaard last year.
We've already discussed this and the conclusion was BUY ALL THE PLAYERS!