With the Olympics half way through I see there isn't even a dedicated thread to this


My beloved Netherlands in 6th place with 6 gold medals, 4 silver and 3 bronze. Probably here it ends for us as all the speed ice skating events are behind us.
Still incredibly proud of our tiny nation doing so well.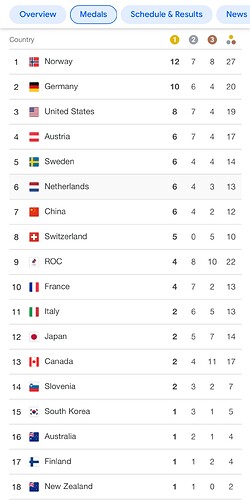 Cant locate England / UK on the charts. What's up with that?