I'm salibating at the prospect of this one coming off. Please be true.
I'm just spitballing here, but this seems like a nothing rumor.
Amazing

Kurt Zouma hasn't exactly set the world alight
Looks very promising but we can't build a solid backline on a 18 years old boy from Ligue 1. This guy is a top talent but needs to follow the steps of unexperienced players like Guendouzi.
It's a big yes if will be signed to be a squad player, a big "maybe" is they think to use him as regular starter.
Well it's either we do that or keep trying quick fixes like Gabriel (which didn't work). We won't be spending money to buy a guy like VVD. We have to buy the next VVD before he goes to Celtic.
I don't want "another Gabriel" like Aissa Mandi or Djene, but I would like to see our defensive line improved with signings like Manolas.
We just need to spend a decent amount of money on a top quality CB. Sell Mustafi for £15-20m and go out and buy Kostas Manolas from Roma. He has a £31m release clause which gets activated if Roma don't finish in the top 4 which is very likely. Manolas and Sokratis at the centre of our back line would be very solid.
Will be an excellent backup for Mavro who is an excellent backup for Rob Holding who is an excellent backup for Koscielny
I'm not entirely sold on Manolas. Heard some grumbling from Roma fans that he's error prone. Sure they could be salty about the way Monchi turned their club into a buffet but it gives me something to worry about.
Yeah I'm not that happy about Manolas either.
I don't like how it says we see this guy as a top target, nothing wrong with signing young players with potential but we need someone good enough for now as well
I am going to go with the theory that this is our "top" target until we sell Moose and we better f*ing sell Moose…
Martinelli and this kid with Nelson, Guendouzi, Torreira are the first steps in building a core/new team. A player like Umtiti, who would strenghten Arsenal directly, probably has other, better options. With Sokratis/Holding (not sure if Emery is going 4-2-3-1 or 3-5-2 next season) Arsenal probably has a cb pairing to compete for top four. It's really the way to go for Arsenal.
If this all comes too fruition anyway and they don't sign a player like Dakonam.
About the right price, 25m as a back up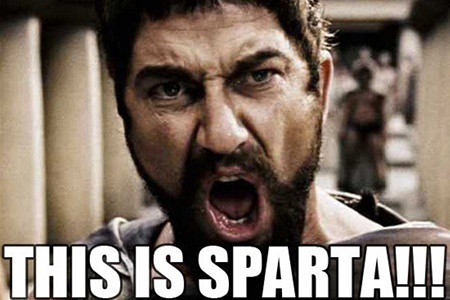 Forget that aspect, he can't stay healthy. If we had an owner who was willing to buy two quality CBs I'd say Umtiti would be ideal. He can form part of the CB group with Sokratis, Holding, Chambers, and New Signing #2. That's five senior CBs for two positions, six if you don't send Dino on loan.
The problem is we've only (apparently) got the green light for one senior CB purchase. That's not enough if we're relying Umtiti playing 40 matches.
Just fucking knew someone would have beaten me to it haha. Well played sir