Okay basically for anyone outside of North London. How and why did you choose Arsenal as your team to follow.
My brother was a Liverpool fan during the 88/89 season, and I started to support Arsenal because I knew it pissed him off

Then Micky Thomas scores that winner at Anfield, and the rest is history.
When I started to take an interest in football in 2003 an old school friend liked arsenal as he had family in London who supported them. I just copied him I think

I watched "The Premiership" on ITV a few times to try and get into it and I liked Henry.
I grew into a bigger arsenal than he was as I think not long after it he lost interest in football

My Grandad was in the Royal Artillery back when that was a reason to support Arsenal. Family tradition ever since

Dad was in London for a couple years during the mid nineties related to his work and I'd gone to visit him once. He told me he used to go watch Arsenal play every now and then and also took me once to go see the stadium. I also bought a few souvenirs and merchandise back home. Think I started developing a soft spot of sorts for Arsenal. And then almost immediately Dennis Bergkamp joined the club. And my fate was sealed.
Most of my family were West Ham but my dad's mate was an Arsenal season ticket holder and he would get us tickets for games.
The first match I went to was Arsenal v Stoke at Highbury and although we weren't a glamorous side like West Ham, Man U or Liverpool, I was hooked.
After I left school I worked near the ground so used to go to a lot of games after work.
We were a mid table side then, a bit like now, but the ground would hold more than 50k so I would go to a lot of home games because it was about a tenner to get in and, unless we were playing one of the big sides, it was rarely full.
It was either Spurs or Arsenal, and I went with Sp…Arsenal! I mean, Arsenal!
Copy/pasting my Discourse bio
I'm Arthur aka Bl1nk. I'm from the Netherlands. Been following this beautiful club since mid 1998. My dad told me to watch this Dutch player at the World Cup in France. Watching him made me fall in love with football. It was Dennis Bergkamp. I started following him at Arsenal and that's how I fell in love with the greatest club in the world. Joined OA in '05. Was a lurker mostly during my first years. Started posting about 2 years after joining, eventually becoming part of the core, leading to me joining staff as a moderator and eventually admin. I take care of the design and style of OA. Seeing something you don't like, or what could be improved? Feel free to PM me
My pops was a Chelsea fan and so were my two younger brothers but for whatever reason I was drawn to our red kit and Dennis Bergkamp. I remember watching a game and I must have been about 5 or 6 years old and all I could see was Bergkamp being the coolest man on the pitch and I just continued to follow Arsenal from that point onwards.
Dad supported Arsenal, took me to my first game at five years old, vs Sheffield Wednesday at Highbury. Was a bit overwhelmed and slept through much of the second half, but there was no looking back. I became utterly obsessed with all things Arsenal, which in the pre internet and Sky subscription age meant watching MOTD on Sunday mornings and obsessively reading and re-reading various football books I had, the main ones being a couple of mid nineties Arsenal season reviews and a few that covered the entire history of the club. I remember impressing/disturbing my dad's mates down the pub before a match when I could reel off every league scoreline home and away for the previous season because I'd pored over the season review book for it for so many hours. Think I got just one wrong, saying we lost 3-0 to Leeds when it was actually 3-1, or vice versa.
But yeah, I got into football quickly and hard. I am glad my dad got me into Arsenal, because otherwise I'd definitely have ended up Man U because of all the little glory hunting shits at school. Which in terms of trophies would be great, but I'd have had fuck all to do with them as a Londoner. Instead I've been to every FA Cup final since Wenger joined the club and seen countless amazing football matches.
Perhaps even worse, if I'd managed to avoid the peer pressure of supporting Man U, I'd have ended up a fucking West Ham fan being from East London. Could you even imagine? That's an unrewarding and depressing life.
It's a bit bizarre but I remember being a fan of Davor Suker in the 1998 WC after he won golden boot and then one day seeing him in an Arsenal kit. And everything sort of snowballed from there, I started following DB and so on.
My old man was/is a Spurs fan and there was nothing he could do about it haha.
Crazy how our affiliations start sometimes haha. I was a huge R9 fan and I remember watching him play at the 98 World Cup and for Inter Milan the year before that (on my dad's dodgy box and also Football Italia) and I was an Inter fan off him alone. I didn't even mind when Brazil ran riot on Morocco in the 1998 WC because I loved Ronaldo that much.
But it was Dennis Bergkamp that mesmerised me most as a child. Everything he did just looked so easy.
It was arsenal or United for me and all my family really, and I foolishly chose this club lol.
Also Thierry Henry.
My Uncle was a Arsenal fan, talked them up and his passion for the club just won me over and I've been a fan since 1991. Love the club and one of the joys of my life, tough been a fan these days but i'm always watching every match. Given me some of my best times in my life, can't ever give that up.
This is just the truth. Some of the greatest memories are Arsenal lifting trophies and there's little that can match the enjoyment and passion of football at its best.
No matter how far we fall off you always have those great memories
Mother supported them ever since the 70s. I just followed suit.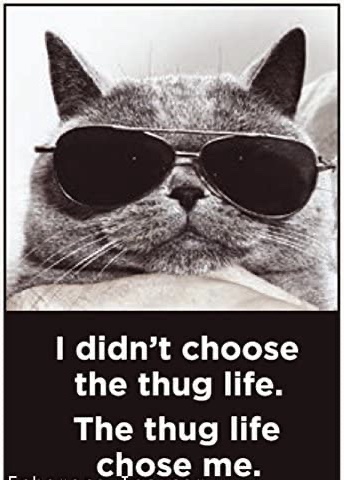 It's interesting how Bergkamp features in a lot of peoples reasons for supporting us.
It just shows what a bit of imagination in the transfer market can do too get supporters on side.
Thanks to David Dein for that and bringing Wenger to the club.
A proper Arsenal man who only wanted the best for the club.
Was that the game we won 3-1?