Tough read, if only for the language.
Brilliant book. I read it a few years back. It's almost startling how different their trajectories were after la revolucion
Just finished reading Edward Snowden's memoir, "Permanent Record".
Quite a remarkable story.
Got it on audiobook and absolutely ploughed through it while doing a few bits around the house today. Brilliant stuff. The bits contributed from the pool fans make me want them to win the league even more tbh.
Nice. Want to finish Per's book before I start it though. It's coming tomorrow in the post from Amazon. I don't ever buy actual books just buy them as e books on my phone but I actually want a physical copy as this book looks really nice graphically haha
Picked up a copy of Fever pitch at a school bring and buy for a quid Friday hardback.
Mint condition.
Sick book, I loved it!
Thought it was quite easy getting your head around the language, there was a weird logic to it.
Should read it again.
Loving Deadhouse Gates atm from the Malazan series.
I really enjoyed that one. There is a sequel out now too, haven't got round to reading it yet though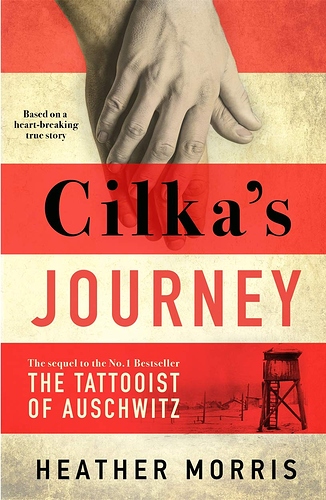 Haha no way?! I just finished the tattooist of Austwichz so I'm definitely downloading and reading this today!
Shall let you know what it's like!
I got the Harry Potter books for my birthday and just finished reading them through in the last couple of weeks.
They are really good books and JK Rowling is clearly a talented writer. The ending to Prisoner of Azkaban in particular was such an engaging read. One of those ones where 50 pages out I just had to finish it there and then. Would definitely recommend giving them a go.
I think I read Azkaban and the goblet of fire about 5 times each as a kid I absolutely adored them and still do.
I went onto my local waterstones to buy Graham Hancock's fingerprints of the Gods as I love theories of ancient civilisations, and I got talking to the guy working there and he is actually and author and he had published a book called Before Her Eyes, if you're into crime books with a heavy atmosphere I recommend it alot.
My gf got a couple audible subscriptions (I got her 6 months and then her fucking dad made me look totally small dick by giving her 12 months

) last Xmas and she's used most of them so far on the Harry Potter books read by Stephen Fry. Been fantastic bedtime listening I must say, I'd highly recommend them. At £7.99 a month (you get one download per month included) its great value for audio books tbh, considering you get to keep them if you stop subscribing**. We just finished Order of the Phoenix last night. Only bad word I have to say is Stephen Fry absolutely murdering a Yorkshire accent for all of Tonks' dialogue, leading cause of ear cancer I swear.
** this original post was bought to you today by Audible, the world's leading purveyor of audio books #paidpost
Can you copy and paste them mate? thanks
Good thing you called out jakey on a Monday night when he won't be 8 pints deep when he reads his haha
Hey @Sol have you read the Iron Druid series? Fits right in with the Dresden files. Urban Fantasy is what the genre is called, basically fantasy set in modern days. The Iron Druid series just wrapped up. So the entire thing is there to read.
I've been reading Flash Boys by Michael Lewis, really interesting insight into the role that technology played in high frequency trading on Wall Street and how these traders were able to front-run Wall Street trades by literally making sure their servers were put in the same room as the stock exchanges servers.
Crazy stuff, real good read.
Literally the one book of his I haven't read. My favourite topic too, reminds me of the Dow Jones flash crash back in 2010 which was supposedly caused by systems shorting stocks causing the market to tank and cause a domino effect.
The Big Short is prob my favourite one if you haven't read that? About the stockbrokers who shorted all the credit default swaps while the rest of the banking world were packaging and selling off mortgage bonds and ended up profiting from the fall.
Feels crazy in hindsight such a thing was allowed (selling debt)
Yeah I highly recommend Flash Boys.
I on the other hand haven't read any of his other books, but he's an engaging writer so I'll definitely be picking them up!