Been doing this the last few days and it's a God send. Helps me relax a lot and picks my mood up when I'm feeling a little more down and less productive.
Good looking out, brother.
I've not had a draught pint in over half a year, yet miraculously you've made it sound so unappealing that I'm almost not jealous.
You should be jealous dude I'm living the dream.
Poms can struggle with Aussie slang though

Sounds like something Mick would say after a hard days work on the goat farm with his mate Bronson
Accurate?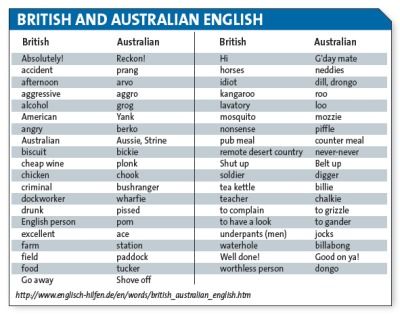 This is one of the first examples I've not liked haha.
Your slang is pretty great based on what I've picked up on from Aussie meme pages, a couple Australian podcasts and Married at First Sight Australia - all of which have made me an expert on Aussie culture
What Australian podcasts are you listening to? And no mentioning Neighbours or Home and Away. Shocking.
I listen to The Weekly Planet, a podcast about comic books, movies and telly. Thats the only regular Aussie one so I should have gone for the singular and not plural. I did listen to The Teacher's Pet, which is an Aussie true crime thing, but that didn't teach me anything about slang lol.
You're too cool Jakey

Fuck me, that is the truest thing ever written haha. That's why I go for a run like once every six months and think "fuck me I can't be dealing with this"
Facts - I only "enjoy" extended cardio sessions when it's a tied to competitive sport.
One of my old boxing coaches was a pro boxer and he said the one thing he hated most about boxing was running and that's just something he never enjoyed. And he said he'd never met anyone who actually liked the run lol. And now that I think about it - I've never met anyone who ever enjoyed it either.
No amount of music, audio books, podcasts or anything could ever make me enjoy going for a run on its own. Fuck me I'll never do it again
Fucking hated that too mate but some people enjoy it. I've always been a robot so no matter what I do, I just do the do. But I don't enjoy any form of cardio they're all boring to me.
Totally get it. Thankfully found the zone myself though.