Out of context Hearn is the best thing to ever happen on this planet.
Fucking superb





This could be true if you'd only been on this planet for one day, and didn't really pay close attention to events that day.
Maybe if you'd been on this planet one day but were single-celled or had no sentient ability to process anything going on around you whatsoever and were living in some sort of vacuum or environment otherwise hostile to life.
Then I can see how it could be the best thing to have ever happened on the planet. Jeez give him a break already
Both those responses were better than no context hearn.

UNREAL responses




Absolutely savage, poor Calum.
I mean I agree No context Hearn isn't the best thing ever, but the tweet posted Calum is referring to was pretty funny

Grumpy old men mate. I'm used to it

Fucking hell he's absolutely done Robin there

Easy numbers from Sharples ffs fair play










People just wanna get home. These guys are fucking idiots. You're disrupting regular people journeys with your idiocy.
I know people who do contract work who couldn't get to work on certain days and ended up losing money because of these clowns.
From Ornstein's Q + A he didn't answer surprisingly…

@Electrifying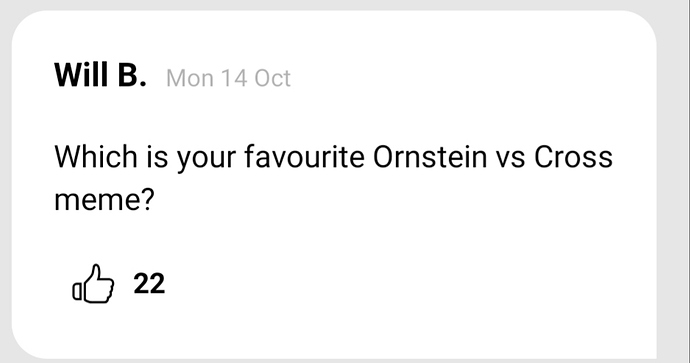 These Extinction Rebellion protestors are doing more harm than good by demonstrating in this way. The ordinary man in the street will no doubt empathise with the cause, but this sort of disruptive behaviour will lose support rather than gain it. Some of these fanatical protestors are doing it just for personal attention.
I'd like to think most people's empathy with the cause wouldn't be too disrupted by a few people standing on trains and delaying their travel plans a bit
Yeah my bus and tube were disrupted last time this all happened and I honestly didn't mind to be honest.
I completely support the cause, and this is highlighting it regardless of whether you agree with the methods.
You could see some of those cunts at Canning Street were just nasty, lary pricks looking for a fight the way they were kicking and stamping that guy when he was down.
It feels sometimes like basic law and order is held together by a thread, so I wasn't surprised to see a few knuckleheads seizing the opportunity to do that as the guy was dragged to the floor. No sanctions for them presumably