Sounds like quite the conundrum. Hope you figure it out
Could just post on OA for an hour or two a day.
Tell you what. My last 25-30 days worth of annual leave has been spent going away on breaks abroad etc. Next week for the first time I've taken Thurs and Friday off to do sweet FA. I really cannot wait.
Sun and garden will be all I need, failing that it'll be the sofa.
So I'm a little out of loop with what's been happening with Arsenal over the last few weeks. Can anyone summarise all the major goings on, players coming in, leaving the club. Is there even a slight of anything positive to look forward to?

I know we have Newcastle on the opening day.
I'm aware of what's been happening with :kos2: and the fact Ozil has gone Silver, for some bizzare reason.
Eh. No. We've read about 400,000 tweets to be as informed as we are. Do your own homework.

Yes. We're probably still going to lose to Crystal Palace, but this time we're going to look hot while doing it

well Mysty, no sign of any outgoings, Saliba is pretty much completed but is getting loaned back for a season (it hasn't cost us any of our budget for this summer) we are going to go back with an improved bid for Tierney (to the undelight of some random scottish guy that attacked Elec on here) Cebalos from Madrid is coming in on loan and looks as if we have a better chance of signing Zaha after he asked to leave Palace today
at least I had your back @Mysty unlike this rude guy
We got a kid from Brazil and a ton of rumours and a new kit.
Seen this on Pinterest this guy makes all the home and away tops for football teams. 19/20 home top lock screen if anyone like me wants to use it.
He's not done the away top yet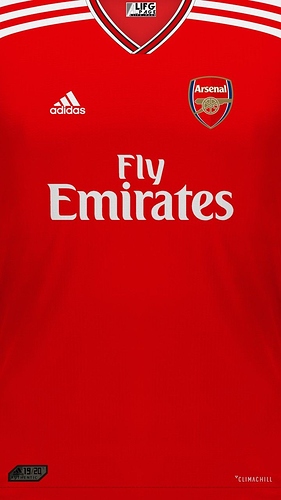 Tell me you're not using a bright fucking red background on your phone! It's like the worst choice of colours, with all the app tiles on top of it. Imagine seeing that when you just wake up!!
And yellow numbers! My eyes

I find those kit wallpapers so uninspired.
14 year old me would have been all over that if smartphones had existed back then.
I'll stick with my rabbits.
someone tell these kids outside in their garden that it's past their bed time, they have just been shouting and arguing for a few hours, I'm not a violent person I'm getting closer to being one
If someone asked me to guess Calum's age based on OA, I would guess 5
Was looking through my wallpaper app and found this.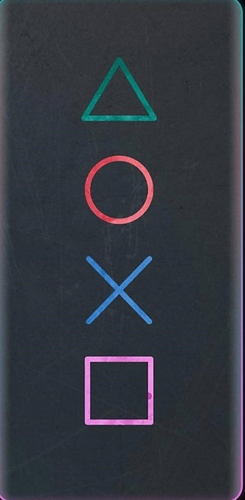 Quite different and throwback to the old playstation days haha. Think I'll use this instead