World is going through some immense political issues all over the globe. On top of it, Extremism & Nationalism is becoming a part of society in almost all countries.
These immigrants are mostly economic migrants, rather than refugees fleeing prosecution or threat. Now it has become very attractive for Africans/Asians/Arabs to find a way to Europe. Surely at some point Europe will not be able to support the influx.
The situation is really dire.
France & Germany were open to migration but even they now can't sustain any more immigration

France have declared that the enbedding process will be stricter henceforth.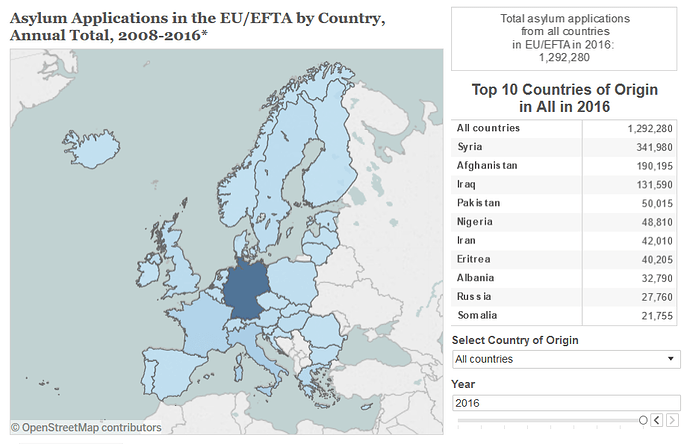 1.2 million migrants from just 10 countries.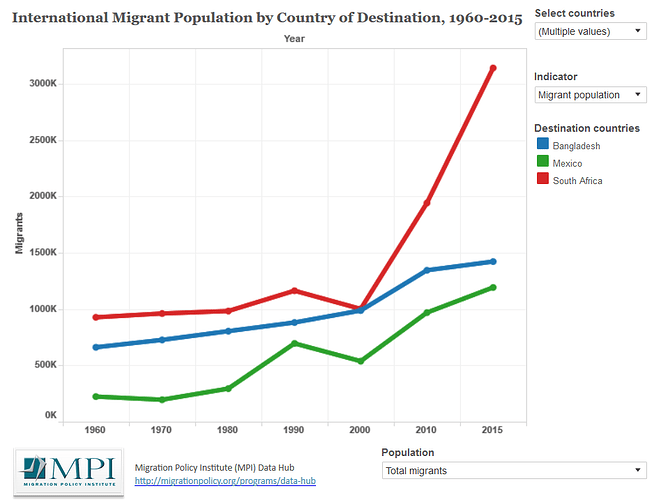 South Africa alone with 3million migrants. and it is such a small country.
Look at overall chart & I can understand why US is scared about Immigration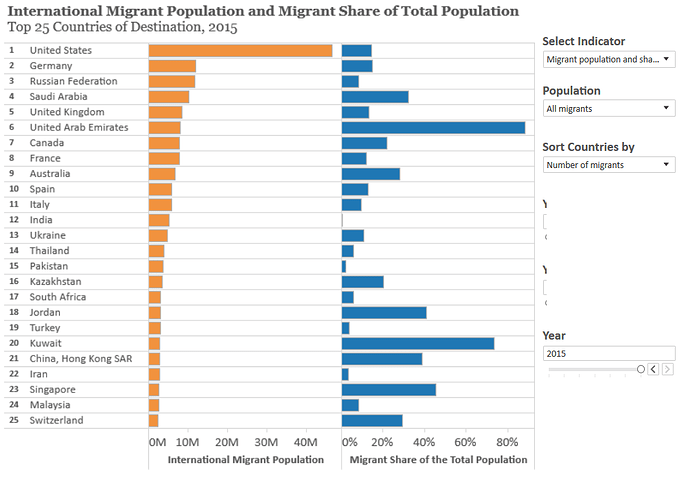 I am conflicted.
Syrains, Yemen, Rohingyas need all the support.
There are plenty of Africans who can no longer continue the prosecution. There are Africans from South Sudan & South Americans from Venezuela who might not be able to live their lives in their respective political mess.
Middle Americans are running from a civil war.
They need all the help one can afford.
But should we?
If Citizens are running away rather than face the situation, come together & solve it; then those countries will continue being a mess(Somalia) & immigration will continue to rise.
You give them an out and they will take it. But no society will be sorted if their youth run away from it, leaving the negative elements back to rule the weak.
It affects the countries giving refuge to these migrants as well. The cost of immigration is up, close to billion dollars is invested to sustain immigration before they can become a contributing member of society.
World is supposed to move forward, progress but this is going to become an even bigger issue and held us all back.