I'm sure there must be a few budding chefs on OA. Without turning this place into mumsnet, I thought it might be interesting to share photos of our culinary efforts, maybe a few recipes and tips.
My gf started dragging me into adulthood kicking and screaming six years ago, and I actually really enjoy cooking these days, when I'm not in a lazy mood.
So I'll kick things off with tonight's dinner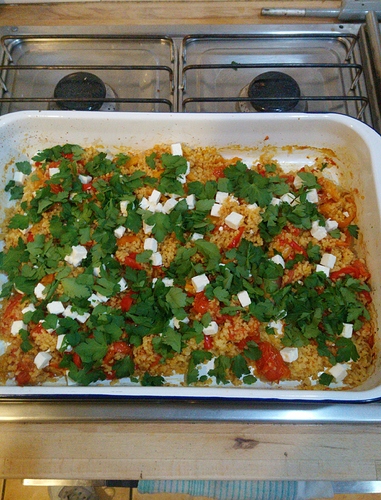 Bulgar wheat with roasted peppers, plum tomatoes and cloves of garlic. Finished off with the juice from half a lemon, a load of feta and flat leaf parsley.