You can tell who has liked his lunacy without even needing to click on the button.
It's amazing that Saliba has become a home grown player because he's been here for three seasons yet has never played for his "home" club.
He'll have his debut for us in his testimonial game.

Eh? How can Saliba be homegrown?
He was registered before he was eighteen and has "been with us" for three seasons.
So technically he's homegrown, which is a slightly tenuous description.
English HG? That whacks £10m on his price. Fuck off Marseille, we'll be living good off that Aston Villa / Everton money now
It is just the amount of transfer budget I guess.
If we do have the money and lock down our targets already, it is plain stupidity that we are playing the waiting game and look for "cheaper" options.
Unless Tielemans is being used as a smoke screen or whatsoever… IF he is one of our targets, we should snatch him as quick as possible. I don't buy the theory that because we are doing business for the Brazilian/Portuguese wingers so that we cannot work on Tielemans/other's transfer.
Same could be said for Newcastle though. They have the money but they don't want to start overpaying for every player. City does that too.
If you set a precedent, you end up like Man Utd, getting rinsed for every player you sign.
City's first signing was Haaland, a true CF that they needed for more than a season, and I don't think they really need anymore "starter" like us.
Newcastle, no clue. New ownership new management… we will see
That wasn't what I was saying.
City can pay up but they're notorious for dropping their interest if they feel the asking price is unreasonable.
Newcastle so far have taken this approach so far too with the exception of Bruno.
Man City will find it easier to attract top players because they've got the best manager and best team so are almost always going to win trophies but Newcastle aren't as attractive so will have to pay more.
Ant and Dec will be very off putting for potential targets tbh.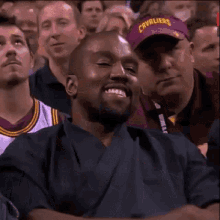 Trying not to get too excited here, but lord, there's 2 XIs in there. When was the last time we had ~20 competent players?
Hopefully I didn't jinx it.
Raphina starts over fucking Martinelli and ESR
Deluded Arsenal fans lol
As long as Xhaka is in the squad, never. :grinning
But I agree, that is a good group of players with plenty of quality in depth and easily top four level.