https://x.com/theathleticfc/status/1701559027413705004?s=46&t=LlMNFvsPPy2ozwuX8FhQrA

just axe the outdated team GB pish and let us go as separate countries
Asking Arsenal Twitter to participate in something like that was always going to go that way. Surprised Ben White got overlooked tbh.
Hearing Riyad Mahrez is in a critical condition after food poisoning.
Hope it isn't true. Kinda shocking for a fit and healthy footballer to suffer like that.
"You were a cheerleader in the Super cup"

At MHPArena. I have got a notepad so I can pretend to be a scout or analyst.
But there is an old lady besides me with her kids so I guess it won't work.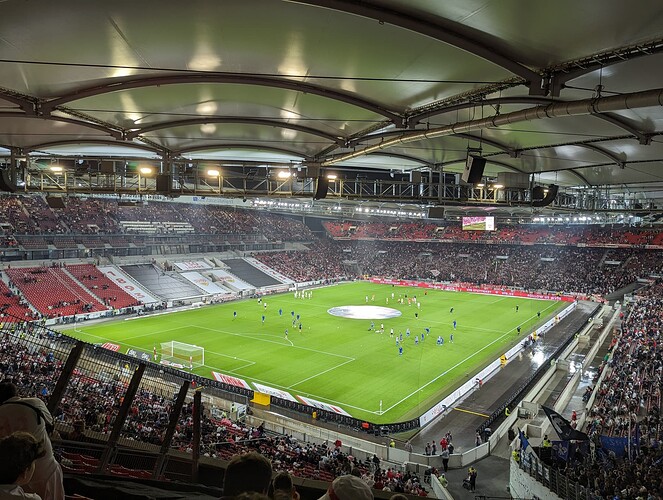 Will need you recommend a player for Arsenal at the end of the 90. How you came to that answer is optional
Enzo Millot, 19 year old CAM…promising
Hiroku Ito, Japanese Left Back, is really good. Playing that Zinchenko role right now.
Guirassy just scored a belter. He has been excellent this season. His game this season is really great. If he wasn't old, people would have lined up for him by January.
Of the three, we should get Ito - for not so exorbitant amount, we can get our leftback issue sorted
VAR hits differently in a stadium.
"VAR takes the emotion out of the game", they say…bollocks.
They do it relatively well in Germany. Doesn't count.
Dude's on fire. Scored his second with a composed chip.
Think it was his 10th goal of the season
Yes, I'm bored on a Friday.
3:25…CR7 has a better weaker foot than Messi, but it was the phrasing "30 or 40% more (goals) with his wrong foot" that piqued my interested. And the thought that this is what makes Ronaldo better. So I ran the numbers myself :).
Slightly over 27% difference between Ronaldo's 123 goals and Messi's 89 goals. But, there's a difference in appearances that should be accounted for imho.
So my main question is how many goals would Messi have if he carried on scoring at the rate he did with his weaker foot until he reached 896 apps?
102 goals…that's a 17% difference not "30 or 40%."
TL;DR Fuck you, Gary
Predict his next destination…
He is having an absolutely ridiculous start to the season. Could easily see an Aston Villa or a Crystal Palace looking and throwing a £40m on that