Great goal

What a rotten night that was against Croatia at Wembley (08 qualifier)

was pouring it down all game from what I can remember.
I think we all remember the Wally with the brolly! So unless he was making some kind of fashion statement, it was definitely raining

Steve a top bloke but he was so out of depth with that job. Wasn't he earmarked for the job based on fergies recommendation?
Absolutely have no idea who Dunn was
Blackburn player

Best thing from that Croatia game
I forgot we came back from 2-0 down

which made it even worse. Qualification was in our grasp. Up steps Scott Carson.
You'll probably remember him best for looking a bit fat (1) and tripping himself up trying a rabona (2)
Citations:
(1)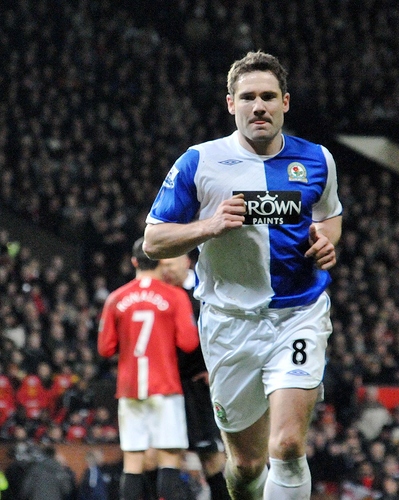 (2)
David Dunn? I always thought he was Scottish lol
I refer you to my first citation. He looks like he survives on a strict diet of deep fried everything, perfectly reasonable to assume he was Scottish.
I remember him best for going out with that hot girl from Emmerdale. Sammy Winward

Pics or it never happened
Fergie also reccomended Moyes as his replacement, 2 great choices
Weirdest club statement ever

Just watched this today. Excellent viewing. how powerful was the Argentina 78 coverage. Truly shows the power of football good and bad. Even to this day the tournament is probably better known than the missing thirty thousand people. Great recommendation mate.