Expectation to Messi, was never close to the expectation to Maradona.
Tbf he's always had the Maradona shadow hang over him.
It's been a hard burden to carry for a number of reasons at international level.
I agree… just unfortunate
He has one more time to prove it… hope he can make it
Saw this hit on twitter the other day, the last angle is great. You don't see many players with this kind of technique anymore.
Used to see a number of this tactics from corners and freekicks in the past, but no more now
You can tell he watched a lot of Maradona in training lol
Zola definitely in any discussion for most underrated PL great. Feel like he's overlooked too often when people talk about the best PL players ever
He probably was the first overseas great of the PL era for me.
Broke down the whingey foreigner mould and can't do it on a wet Wednesday night in stoke.
I always think of Chelsea being the first club who reinvented themselves in the prem.
He was a wonderful addition to English football.
Yep, I don't think he's ever been underrated, though. He's always been rated incredibly highly.
Late 90s, people would have been putting Bergkamp and Zola in a strike duo for an all time Premiership XI (although, granted, there weren't that many years to play with)
Cantona Bergkamp and Zola changed everything in the Premiership, the original greatest foreign imports raised the bar for everyone.
Klinsmann deserves some credit too. Think he had a fantastic season at Spurs despite his obvious reputation
Cantona was arguably the best big game player of the three.
Bit of a cunt, though
I like players to have an edge about them, it looked embarrassing with the flying kick he did at Crystal Palace, he should have flat out threatened the prick to his face

It was more how he used to get red cards on the pitch. Didn't he flat out stand on one of our players once? Prick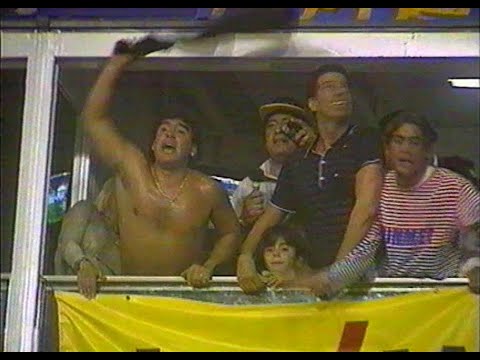 No other derby like it in the world, i can't imagine Messi cr7 or Henry going back to their respective clubs and celebrating like this
Such a likeable guy for an unlikeable guy is Maradona.
This showed up in my Youtube recommendations a couple times recently.
Don't know what it is but crowds feel more electric back then.
No all seater stadia and a compulsion to go to non-televised games always helped to fill capacity. It's all sterilized shit now.