Literally came here to post that ffs
We found this little sanctuary out by where we are and it looks like something out of Bali!
The hound approves: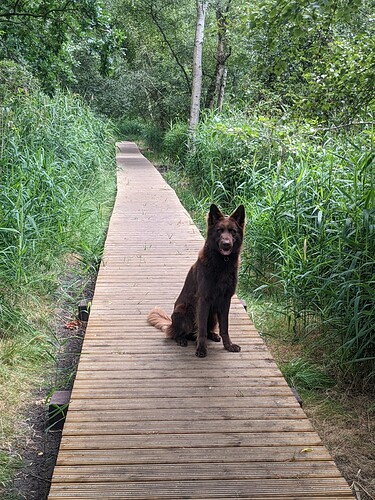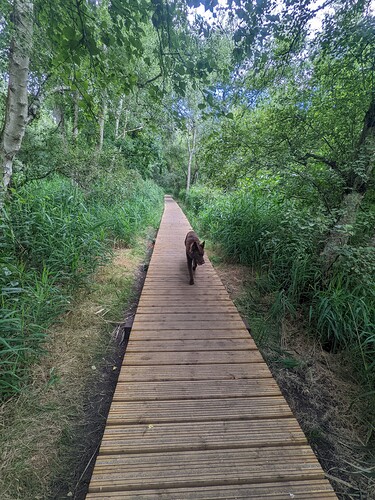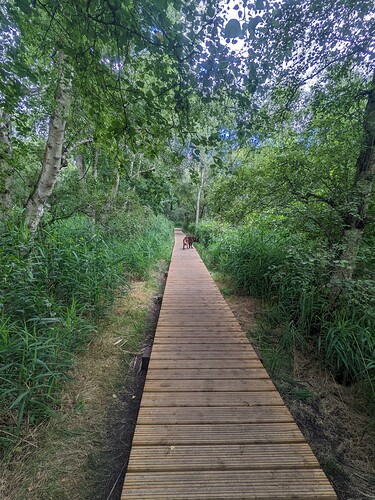 Anybody else's dog like to lay in spaces that seem unreasonably uncomfortable? My boy is 38kg now and getting real big and he likes to lie in a space between a bed and some chest of drawers at my Mrs parents house that does not look comfortable.
And we had to leave a panda teddy on the floor because he uses it as a pillow lol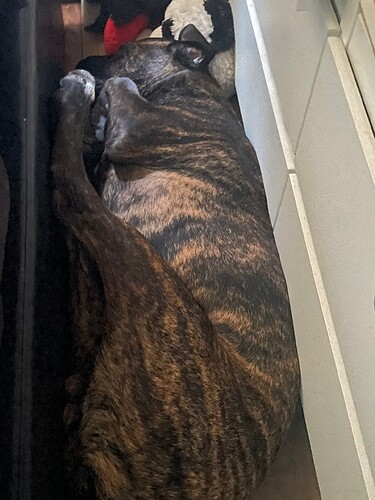 What a handsome fellow, I've never met a dog who doesn't like to pose for the camera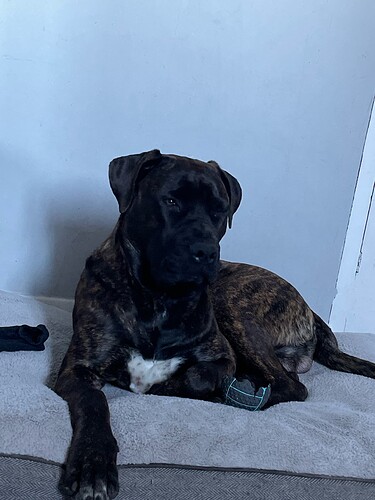 Stayed over a friends house the weekend just gone and took the boy and his bed with me.
Nearly 10 months think he's about 9.5 months now and sitting at around 43-44kg. Got a few more kilos to gain and some fur to fill out yet
P.S. yes that is one of my socks he had to take with him lol
He has torn that ball to fucking bits too

Seen this video and it never gets any less more enjoyable haha.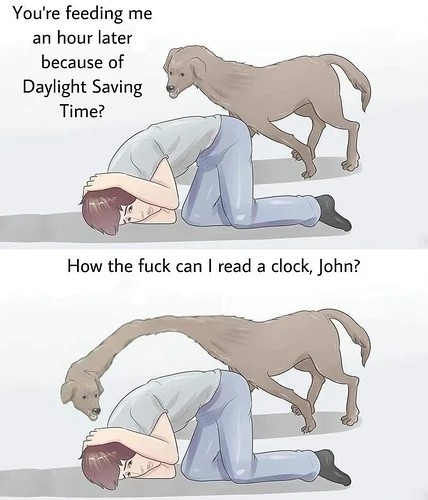 When the clocks go back I feed my cat at 4 and not the usual time of 5, instead of effectively making her wait an hour longer than usual for dinner. Not her fault that her stupid little walnut brain doesn't understand the concept of daylight saving time.
My dog is on some medicine that has to be eaten with food but 12 hours apart which is a lot longer than she's used to and she is not fucking happy about it lol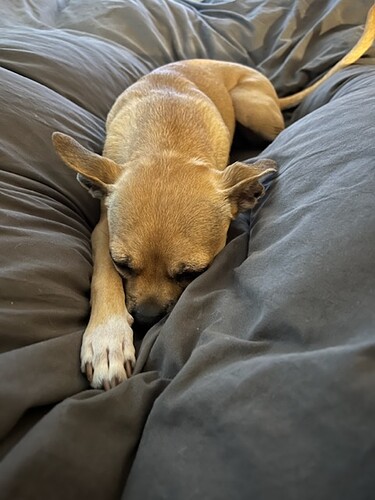 Ah mate, similar shit. My cat's been dropped off at vets this morning to have some teeth removed, this necessitated fasting since her dinner last night, so was over 12 hours when I got up, and she was very fucking vocal about the matter lol
My cat has died at the high age of 17. She lived a very long and (I hope) happy life. Pets dying is the worst.
Sorry to hear mate, it really is a horrible experience to deal with.