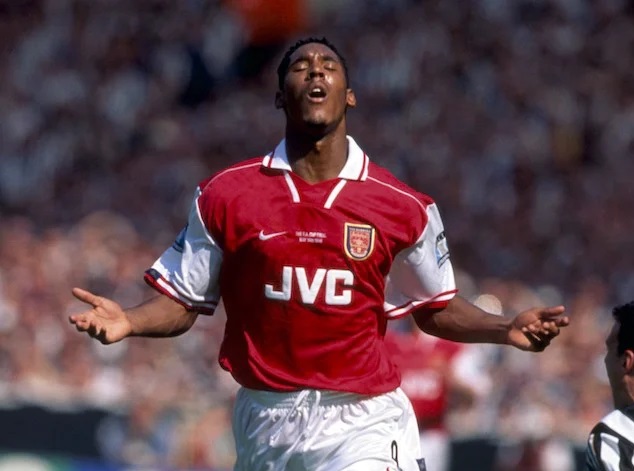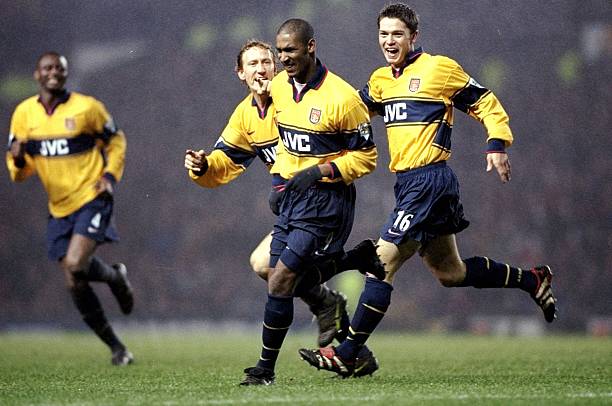 Didn't Bergkamp label him the best finisher he ever played with?
I think you might be right
An Arsene Wenger wonderkid whose sale allowed us to build a state of the art training ground and eventually sign Thierry Henry

Imagine if we sold Saka and spent the money on the training ground now, there'd be wailing and waving of arms for sure. But, it was the right thing to do.
I never liked Anelka, mainly because he took Ian Wright's place in the team and didn't really care when he left (I was a kid at the time0. I always preferred Bergkamp and Anelka' s subsequent spells with Bolton and Chelsea especially did nothing to rehabilitate my opinion of him.
Seems unlikely to be true, maybe he was trying to build confidence in a young player. In the French youth system he was seen as a greater talent than Henry. After he left for Real and PSG he barely scored. Did reasonably well in the PL after.
Such a weird souless career though where he won't be a legend for any club he's played for. He probably could of been better too.
I wonder if Wenger should of brought him back after the PSG and Real failures. Probably a difficult character to manage. Could have been a legend at 1 club and a better player working with the likes of Bergkamp. Bergy probably made Henry a better player
Could of been one the best players in the world if he stayed and played under Wenger longer.
Made a slow start and looked quite a poor finisher on his first few outings. By the time of the 98 run in though he was unplayable.
Was he being serious or joking when he complained about Overmars and Bergkamp not passing to him? Because he got way better service than he would at his later clubs
Great striker but, like Adebayor, he was the epitome of a mercenary player.
Going round Europe, scoring goals, then kissing the badge of whatever club happened to be paying him the most.
But we bought him for 500k, then sold him for 23m, and got Henry for a fraction of that so it turned out great for us.
Loved him in the 98/99 season.
Risking making this sound like the 12 days of Christmas.
@arsenescoatmaker shares a birthday with Einstein, Hawking, Cliff Bastin AND Nicolas Anelka?
Was not signing him back when he was at Bolton a mistake?
Given how well he did at Chelsea you'd have to say so
Was he that good for them?
Think it boils down to pride, too.
If the likes of Cuntegras and Anelka turned their backs on Arsenal and Wenger at one point, his immediate thought may be "they could do this to me again".
Campbell, Lehmann and Henry returning was a different kettle of fish. I can't remember how Keown left and returned (the circumstances, I mean), but I imagine that must have been amicable, too.
Tbf to Wenger it's difficult to have a working relationship with someone who left in the circumstances he did.
I believe the most goals he scored for an English club was for Man City (this was a stat I read while he was at Chelsea, so it could be all change since then)
I just don't remember him setting the world alight at Chelsea with Drogba obviously the main man. One thing I do remember is him missing the deciding penalty in the shootout against United though

He actually blamed Avram Grant for that. He said he was brought on to late and not warmed up.
Poor excuse that.