He would have been our cunt. Kinda like how we were mostly fine with Guendouzi's antics initially.
What @AM_Exile said.
I think players with challenging personalities was something avoided quite noticeably after the Invincible break up for the most part by Wenger.
There's Challenging personalities and there's lunatic.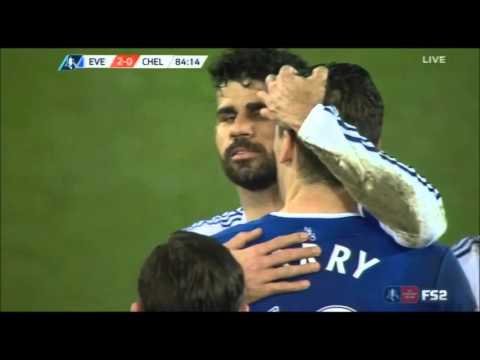 Sorry I can't take the 'Our cunt' argument seriously.
I can't find myself cheering on such behaviour.
Talking about cunts, I thought this was funny.

Ian Wright probably has a few stories too.
We as fans mostly don't care for footballers personalities, as long as they're performing on the pitch.
Yes but If given a choice between a non cunt performer and a cunt performer, who would you choose?
Would you trade Cazorla for Costa? Or Sanchez for Costa?
Would you trade Tony Adams for John Terry?
We fans do care about personalities, that's why personalities like Di Natale are loved and admired.
We fans just make concessions for likes of Costa but we do care.
I would have prayed at the alter of Luis Suarez had we signed him. An absolute cunt on the pitch, elbowing and pinching defenders, shoulder barging people in the spine, standing on people's toes, all the little dirty tricks you can imagine.
Not very sportsmanlike but an unreal desire to win. He'd give up his daughter's virginity to win a CL final. We all saw what happened against Ghana at the World Cup lol.
Even though he comes with a lot of baggage, you absolutely adore these players if they are YOURS. Massive, massive regret we never signed him.
Pretty much think Costa was a good player. It said more about the modern game and it's sanitizing outlook that seen him as a cunt. Adams or Terry handle him easily from a physical presence.
Vieira for Cazorla? Wright for Giroud?
Giroud seems like a pretty nice human. No one gave a fuck, because he couldn't hit the back of the net.
Look at how Liverpool fans hero worshipped Suarez, even after he was found guilty of racism. A number of Liverpool fans parroted the 'It's a statement of endearment in Uruguay' line.
Liverpool fans booed Patrice Evra on his West Ham debut.
EDIT: How fucked up is this?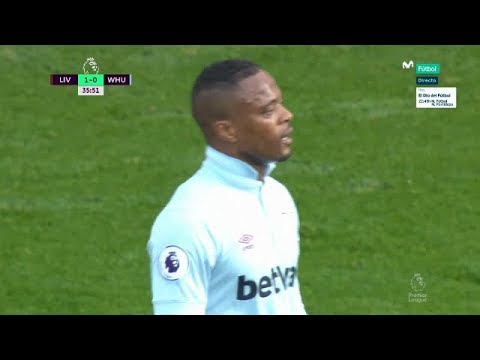 Nothing to do with biting & throwing spit at opponents I guess.
I gave you choices of equal calibre.
If I give you two midfielder of equal calibre and one of them is Kante & other is a biting cunt, people will choose Kante over that cunt any day of the week.
That just goes to show personalities matter.
Yeah coming from a fanbase who are traumatised from playing fucking Stoke City I don't expect you to get it.
I am supposed to get why biting & spiting is acceptable?
What next racism is acceptable as long as it destabilizes opponent and you get the win?
Isn't that the argument by Italian fans anyway
Vieira for Kante? And I'd choose Vieira.
Don't put the racism one on me please. However my bigger point was he's not overly aggressive to a lot of forwards who have gone before him.
Viera,Freddie and Bergkamp all had streaks of malice in them.
DB10's elbows always had a way of finding someone's chin.
That's fine because you don't want the opponents to take you for granted and you make sure they don't fuck with you.
Diego Costa however purposely instigated events all the time.
It's in his armour no doubt. It's no more than getting your aggression in first. A top defender like Adams or Terry meets that and gives it back in spades.