Needed a better opening post on this thread lol
Here we go…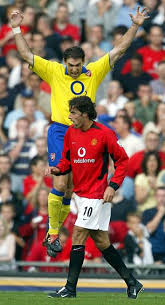 Really good analysis of our passive defending on MOTD tonight.
Martin is one of my favourite pundits.
Wish he was there teaching the defenders we have how to defend, midfielders too
Wouldn't mind if he is brought on, wasn't he coaching them for a bit for our CL run in 2006?
This is the energy we need from Ljungberg and any future manager.
Wouldn't surprise me if alot of the gutless clowns in this squad dislike Keown because he tells it exactly as it is, and he's usually spot on.
We should look to get him onboard in a coaching role
fucking Martin had enough

I bet Humphreys has egg on his face now.