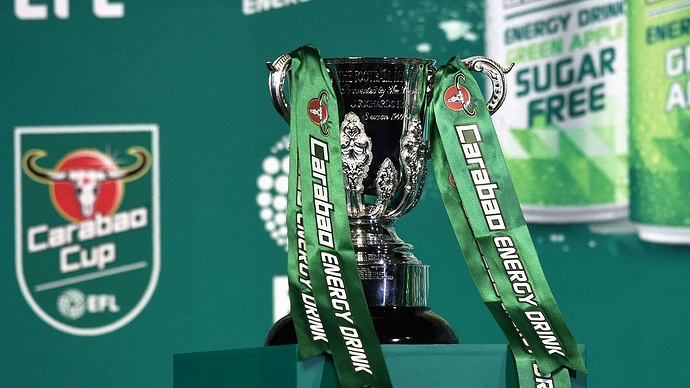 Sunday, February 25, 2018. 16:30 GMT (11:30 ET).
Venue: Wembley Stadium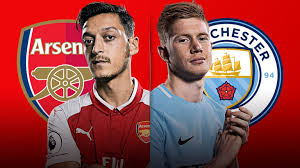 Manchester City win (Regulation)
Arsenal win (Regulation)
Manchester City win (Extra Time)
Arsenal win (Extra Time)
Manchester City win (Penalties)
Arsenal win (Penalties)
Arsenal have won the FA Cup a record 13 times, but have only won English football's other domestic cup twice, in 1987, and 1993. Arsenal have lost two finals under Wenger - to Chelsea in 2007 and Birmingham City in 2011.
City have won the cup on four occasions, 1970, 1976, 2014 and 2016.
Only notable team news for City is that Delph won't be available due to his straight red card last week in the FA Cup. Jesus is still sidelined through injury.
Mikhytarian is cup tied for us. Özil will be back from his "illness" and Ramsey is probable after his groin injury. Cech and Laca are the only first xi absentees, both out through injury.
I'm feeling confident. We've got a great record at Wembley. We've been great in cup finals over the last several years, and we've beaten Pep and City at Wembley less than a year ago. City are having a somewhat bad run, for their standards of course, and we usually bounce back strong from a bad defeat. Arsenal are at their best when everyone is doubting them.
---------------------Ospina-------------------
Bellerin—Mustafi—Kosh—Nacho
------------Xhaka---------Wilshere--------
Ramsey-----------Özil------------Welbz
------------------------PEA----------------------
Team selection was difficult considering last nights poor performance. The defence has to be restored to our most solid unit, that should be the number one priority.
In midfield I feel like you've gotta go with Xhaka because he is capable of putting in a performance like he did against Chelsea last year. Wilshere has been much better playing from deep, I'll ignore how woeful he was last night playing as a 10. Ramsey is creative enough to take over for Miki and focus more on attacking and scoring goals which is just what he does in finals.
Up top, Welbeck is the lesser of two evils on the left for me as opposed to Iwobi. Welbz puts in a shift defensively, and he's a willing runner. No faith in him to finish but he's halfway decent in the air and can maybe cause some chaos up top. Auba and Özil are the obvious no brainers, and along with Ramsey our hopes basically hinge on those guys to come up with some magic.
COYG!!! We got this! I expect a lot of negativity in this thread accompanied by plenty of doom mongering. I'll only be confident in my prediction of a 3 - 1 Arsenal victory if everyone thinks we are going to get rekt like the scrub shitters we are. Don't disappoint me you pessimist OA cucks.