Leeds vs Arsenal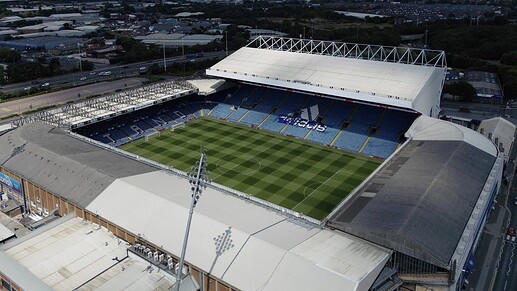 Elland Road

Sunday 2022-10-16T13:00:00Z


Premier League
Result
Leeds win
Draw
Arsenal win
The classic Leeds 1-4 Arsenal result?
Fuck Leeds.
If being on a run of form like we're on doesn't result in a pasting of these horrible bastards then what's the point?
Really big game this with City at Liverpool after this one.
On a iffy run Leeds but nowhere near as desperate as last season.
No easy games on the road but go for a 2 1 win.
Think this will be a tough fixture. Being on the road after a European away game on Thursday is never ideal and we did feature quite a few of our first team players at varying points on Thursday.
Can't see us collecting the 3 points here unfortunately and if we do it'll be a slog.
Given their recent results, I'd be slightly disapointed if we didn't get 3 points, I'd be more inclined to accept losing them against a more solid opposition.
We have to believe, we simply have to believe.
I think we'll be fine, decent win with a 2 goal difference at least.
So fucking hard to get tickets to this one, too

I know Mikel will have told the players to keep the same level of intensity for this one as they had for Liverpool and Spuds but it's only human for the players to take this a bit easier than they did those two games. Then there's the hang over from Thursday, which was also an away game.
On paper, we should be able to get the 3 points but I won't be surprised if we drop points here. Of course I hope we can keep this winning run going.
Think it'll be difficult after a European away game Thursday, but we seem to be getting the job done ATM so I'll say we edge it 1-2.
Worried…Lol feck no. We gonna wipe the floor with these northern cunts. 3-0 to the Arse.
Ill be there Sunday, my boy is coming too and his last away games were Newcastle and Southampton last season where we lost.
Hes hoping to get his winning streak back and I sure hope they continue their run to keep us top.
We had a tough game last night and used alot of first team players. Hope they recover well and put in a good performance Sunday.
We still probably rotated half the starting lineup that'll play Sunday, so hopefully that means we're still at a reasonable level physically.
We will win. Leeds will lose. Fuck spurs.
we won last season at Elland Road, so lets do it again
Not on telly cunts
Imagine having 84 Sky Sports channels and not showing top of the league
It's because of we're still not taken seriously as contenders.
If we're still top after 20 games people will start taking us seriously and we'll start getting more airtime.