His talent level is absolutely undeniable.
Get him on loan + option to buy. I feel if we want a straight purchase he's going to cost a lot.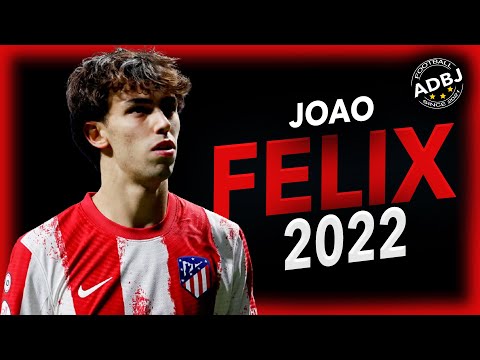 Definitely talented.
Id love him here but didn't Atletico pay over €100 million a couple of seasons ago?
Why are they looking to sell him, if at all?
They (Simeone) want Guedes apparently. He's having a great campaign.
It's a really tough one because he's really good and he cost a lot to money. I don't know that I'd want us to pump €100m in him but he feels like he'll be undeniably great.
If we could get him for a reasonable fee, even if it's something like a two year loan with an obligation to buy I would be happy.
Doesn't fit into Simeone ideas and hasn't really shone as bright as they'd hoped.
@SRCJJ Will he be signed as our new centre forward? Because that's not his real position is it?
Let's sign Guedes then. Won't be as expensive as 100 euros as well.

That Pires emoji looks like a trophy
A bit like a world cup trophy, but more aesthetically pleasing.
Not an out and out striker though.
Would like to see him play under a progressive coach, never should have gone to Atletico.
His advisors did him dirty.
He's top quality and exactly what we need but has had a few injury issues especially for a young player.
But if Atletico bought him for more than 100m, they're not going to sell him for much less, even if Simeone doesn't want him and they are a club who don't sell cheap.
Perhaps we have a few players that we can exchange for him , like Pepe and Lacazette.

Looks like a quick, tricky little player with a nice finish on him but the price tag for a guy like him is going to be astronomical and as we know price tags aren't guarantees of success in the football world.
I have no idea because he's just clearly not a striker but I guess the club must know how they'd use him if they truly wanted him
What is he genuinely worth if we just forget about what Atleti paid? Maybe 50-60m euro? Playing for Simeone has obviously been terrible for him but we can't just dismiss three straight disappointing seasons at a crucial stage of his development and pretend they didn't happen. Not only has he not produced when on the pitch, but he hasn't really played that much. His body has never had to hold up for a full season as a starter.
I would be interested in taking a punt for a fair fee. I just don't know whether Atleti is prepared to take that kind of loss on him.
Andrea Agnelli? What are you doing on OA?
Let's be clear, Felix is insanely talented. He's also got a bit of a sad sack persona imo thing going at Atleti, not sure that Arteta is the arm around the shoulder guy.
But let's pretend soft factors don't matter. He's not a striker.
That means in the space of six weeks the club went from chasing Dušan (a complete striker) to Isak (incomplete striker) to DCL (fashion pioneer) to Felix (not a striker at all).
So I have concerns that it means Arteta and the club still don't have an idea of how they really want to play.
I hear you but more likely the media is just repetitively throwing shit against the wall for clicks and so of course there's not much consistency in the fecal matter.
Thierry Henry wasn't a striker when he joined Arsenal, just saying.