There's your Wenger signing @Trion
Journalists over the next day or so
"I heard about arsenal being interested in a young polish left footed CB earlier in December…"
This is a really pleasant surprise. To see us make such a shrewd signing giving us depth in defensive areas.
Now add another attacker please
Nice.
Know nothing about the player but a backup LCB is a huge need. We can't expect Gabriel to play every minute of every competition.
EXCELLENTE
I have this player in my SM league. He is being tracked by every major Serie A team and did decent in the WC.
Glad to have him if it happens.
He has played LB and DM for Spezia as well, so quite versatile.
I'll quite enjoy having a namesake at Arsenal, will be devastating if this isn't wrapped up.
This highlights reel shows him as a bit of a passer actually. Definitely the backup for Gabriel. Has a tidy left foot but a decent physical presence too.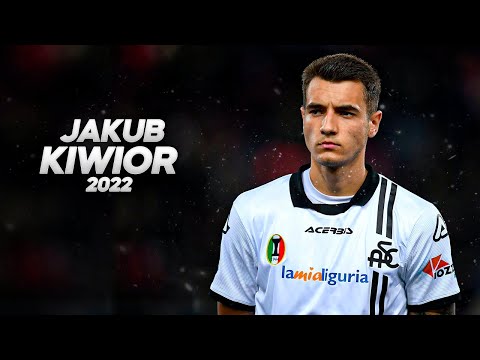 Omg it's finally happened
I was just meme'ing but it's actually happening!!
Love it! Love it!
Love these deals out of nowhere when we get players in positions we seem set atm.
Surely there somwthing in him… Expecting a roughly Tomi-esque deal in the end, withouth the injuries obviously.
Waiting for Chelsea to hijack another player and his 60mil just for fun and giggles
Just read some comments about him, people who watched him rate him quite highly, he was linked to Juve and Milan during the season (to BVB also a few days ago) and some of their fans were quite keen to get him.
Seems like a very smart deal.
Fabrizio should really hire someone new to photoshop these things, they are all trash.
Some of them have been good. But that looks like something I would do in MSPaint

Now this is much more of a deal I like, random fucker out of nowhere but club clearly keen to take the gamble and see how he pans out.
We have the starters and probably even Tomi as first backup for CB but let this guy develop and he's coming in at a good age.
Where were the ITKs for this one


Always nice to sign a spezial talent out of the blue