This looking likely now so he gets his own thread
He a right winger I take it? Or can he do both??
This guy is some Facun player.
What a signing this will be!
Interesting to see if he can make the jump to the pl from mls
Can't wait to sell him for £30-40m in 2024 just because he plays for us.

Facundo Torres Arsenal's number 39. Can't wait to sing it

Bring in ALL THE LEFT FOOTIES!
Ferran needs to come in aswell
Ferran and Facundo as the backups to Bukayo and Gabriel
Need loans signings like Spurs made last January.
We really need both a winger and a CM in January. My suspicion is that we might not be able to go big on both. FPP may be a joke when it comes to clubs like City, but its still a thing for normal clubs and a number of analyses were suggesting that we were getting pretty tight by the end of the summer window. This January is still within the same financial year so if that was the case in August it'll still be a constraint now. If that's the situation, then something like Danilo plus this guy might be the best case scenario realistically.
Can we just have good enough for now signings this window.
We can flush the squad out in May with these sort of players.
going into this thread assuming the title said Ferran, no idea who this guy is
Facundo Forever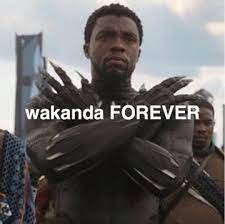 Have you seen him play? Guy is useless, he can't facundo anything right.
I think you both might have torres with all this swearing
For facs sake I haven't. That's disappointing to hear
hope this signing doesn't fac up the team dynamic and undo our good start.
Great player. Facun do it Edu!
As long as he Tor-res hamstring, I'm all for the signing.
Will get my coat
This isn't the kind of thing most people would spot, it takes a certain level of intellect and comedy chops, but the "Fac" in "Facundo" sounds a bit like the word "fuck", there's probably some comedic potential in that.