Everton - Arsenal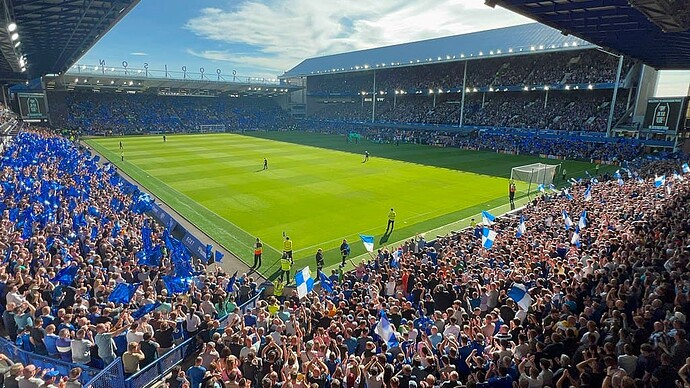 Goodison Park

Sunday 2023-09-17T15:30:00Z


Premier League

Sky Sports
Result
Everton win
Draw
Arsenal win
We should win this but it would be good to see a convincing performance before we play spurs.
Not our first rodeo, you know what's coming
The fucking changing of the fucking day of the fucking game means I can't go.
Flying out on holiday on the Sunday
Need to pay them back for last season. Horrific team.
Hopefully don't lay an egg at Everton again. 1-2 Arsenal.
Would you start Kai Havertz against Everton? Votes are anonymous
We need to fucking fuck these shit cunts.
It's about time we battered them. Everton are abominable.
When was our last win there?
Correct.
We haven't won in our last 5 trips to Goodison
Everton away is always tricky for us even though they've been awful for ages now, have to win this game and then put Spurs in their place
There's no way Havertz should start, it sends out the wrong message to other players.
He knows he's not playing well so a few games on the bench will take the pressure off a bit and he can come on if we've got a comfortable lead.
I think he should start, not because he was good last time but because he wasn't, thinking he'll probably get our style faster the more he plays and Everton are one of the worst sides in football right now.
Assuming we get away with it that is which is of course key

I do think Vieira has earned game time though.
I also want Jesus to start, I actually thought Eddie was pretty static and didn't contribute much last game, would like the more involved, moving, alternative-offering style of Jesus in there asap to see how it affects both Havertz and the slightly mellow version of Saka we have right now. Get them going.
International break finally over, crazy to think there will be two more before December. I know no one who enjoys this.
We really should be beating them. They have only one point from a draw against Sheffield United, and lost against Wolves, Villa and Fulham. They seem to raise their game against us, but last time it was Dyches first game as well which gave them that extra bit of hunger. That shouldn't be a factor this weekend.
Really looking forward to this. As @InvincibleDB10 said, we need a good performance before playing Spurs next week.
Fucking hate Sunday games.
I prefer them to the 12:30/12:45 in UK Saturday games. Lose then and the rest of the weekend is ruined.
16:30 on a Sunday UK time and the weekend is basically already over
we best beat these lot this time. They have relegation fodder written all over them. We always seem to drop a 2 out of 10 performance at that dumpster fire of a ground.