FA will be pissed off. Been hovering around like ambulance chasers.
You mean that they didn't get more games?
Yeah been pretty much reported they were favourites and willing (wanting) more games.
They got one more. Surely they weren't expecting to get them all?
Every time I see them call it Euro 2020, it irks me very much.
Oooh I might need to pick this issue up if only to read the profile on Denmark.
UEFA have confirmed that squads will be allowed 26 players instead of the usual 23
Scotland having a higher win percentage even with England being in 7 more tournaments.
You love to see it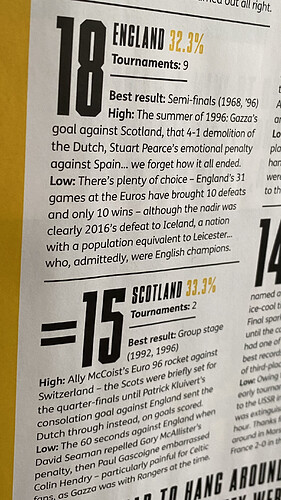 The more tournaments you play, the more difficult it is to maintain a higher average bud
Don't care about logic. Take your L

You'll be taking 3 of them in the Euros