So this save was quite important in retrospect.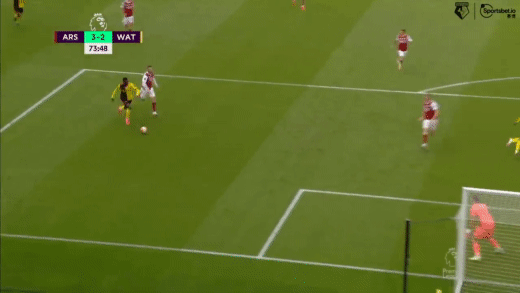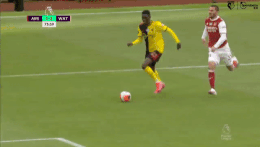 Yeah. It's like having a choice between having Welbz or Emi relegated. Both likeable.
That's a fantastic save to be honest
It's sad to lose someone who was here for so long and is clearly a great guy, but I'm a little confused as to why so many of the fans seem to think he's suddenly better than Leno just because of a run of good form in the period of a month or so.
He was very good in a short period of time, but Leno had been performing extremely well for the previous season and a half and there's a reason why we were all gutted when he went down at Brighton. He's also played way more first team football in his career and they're the same age, so to have preferred Martinez over Leno going forward would've smacked of recency bias imo.
It's unfortunate that we don't have them competing with one another for the top job now but this is a very good fee and he'll get to play, so it probably works out for everyone in the end.
Emi brings a calmness to the back four that Leno doesn't
I really can't imagine regretting selling a back up goalkeeper…
This could be down to Arteta being able to get the defence more coherent than the presence of Martinez
I think Leno played in a period where the defense in front of him was much more diabolical. The only thing to me that Martinez was clearly better at was long range distribution, other then that I think Leno is superior.
I don't think Martinez played long enough to be really exposed tbh, not to discount his impressive performances in a short space of time.
Agreed however my feeling was that Emi was just more assured overall for my personal viewpoint. Leno as good as he is never commands the box as well as Emi and his distribution is lacking whereas Emi more often than not tried to distribute immediately. Always had a feeling with Leno that he'd drop catches etc never had that with Emi however agree that we only had Emi for a short period of time ?
that save and the save vs Mahrez in the Fa Cup, maybe I'm over hyping it from memory but I remember thinking it was incredible.
I dont really have an attachment to any player at our club at the moment, but Emi after the Fa Cup win made me actually feel something for one of our players haha.
He's an average goalkeeper who hit form at exactly the right moment for us (thankfully) and in doing this, fetched us a fee no one would have imagined 4 months ago.
There is a reason why he has made less than 30 senior appearances in the top leagues at the age of 28. Before his spell in the first team after the lockdown, he had always looked average and mistake prone whenever called in. Even in the Brighton game, I thought his positioning was sloppy for both goals, but credit to him that he was pretty much perfect after that. Despite his calm appearance, he has never filled my with too much confidence and I was expecting him to drop a clanger at a key moment and he almost did in the cup final.
The guy is meant to be in his prime, but has never had a look in into the first team under 3 different managers here even in meaningless cup games or during his loan spell at Getafe. And he is behind clowns like Romero and Caballero for Argentinian NT.
I find it amusing that people think he's better than Leno, who has been our best player behind Auba since he has arrived here and is pushing for the #1 spot for the German national team who have keepers like Neuer, Ter Stegen and Trapp. If Martinez was a top talent, he'd have found his level by now. We should count ourselves extremely lucky that some idiot at Villa decided that he is worth 20 million after watching a handful performances in games behind closed doors in no pressure situations (aside from the 3 cup games).
We are stuck with some guy dropping crosses like they are going out of fashion while Emi saves pens on his debut and can catch without dropping it.
The

Jeez…He has one bad game…which we still won by the way, although reading on here, you wouldn't believe it…Emi was great, but he was number 2 for a reason…We still have the best keeper at our club…
You don't wanna get on the wrong side of the Emi Mafia. We take our lead from @Calum and he doesn't fuck about.
My only concern with Leno is and always has been is lack of authority when dealing with crosses into the area, it's something I never feel I have complete confidence in him with.
The boy's in my FPL team, just remembered

Leno literally diving over and through our own players to get crosses and still getting grief. Sheesh!
Leno Gang 0
Emi Gang 1
State your affiliation before the registration closes
Be great if he could keep a hold of the ball first