Watched a bit of the game back (first 10 mins).
Score was 0-0 at the time…
ESR has the ball in the screenshots and Arsenal have a 3v3. If you're KBD 2.0 you've got to be find Aubameyang's run, but ESR either completely ignores it or doesn't read/see it…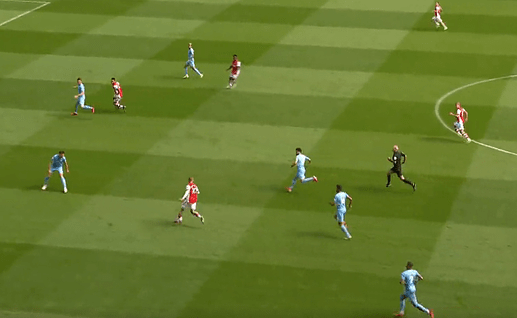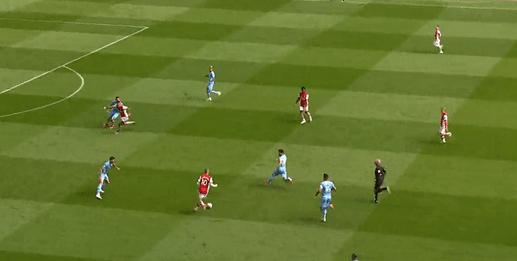 Not enamoured by Saka's decision to pull his run either…he was going stride for stride with Cancelo before he decides to stop 35 yards out.