On this day in 2001 we lost not only a great servent to Arsenal fc but one of our own…
RIP David Rocky Rocastle…
David Carlyle Rocastle, nicknamed Rocky, (2 May 1967 – 31 March 2001) was an English professional footballer, who played as a midfielder from 1984 until 1999.
He spent the majority of his career at Arsenal and then went on to feature in the Premier League for Leeds United, Manchester City and Chelsea, before later playing in the Football League for Norwich City and Hull City and finishing his career in Malaysia with Sabah FA. Rocastle earned 14 international caps for England between 1988 and 1992.
The music for the above was changed because youtube muted the original track which was The Beatles - In My Life…And i believe was originally put together by someone off here…
I was interviewed on the day outside the East Stand… Simply said… "He was one of us" .
I also got bit by a police dog earlier in the day…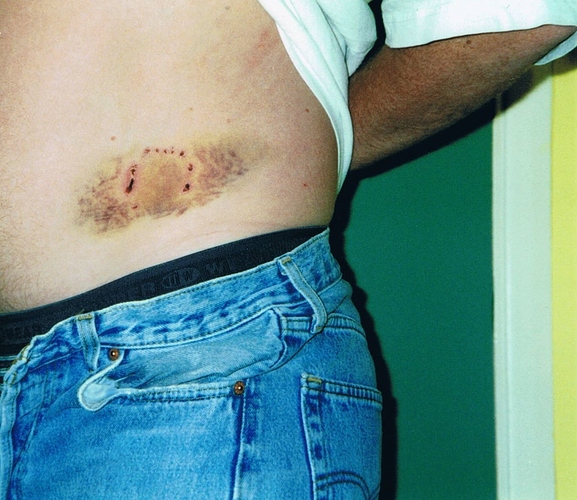 And dont forget this…yes i know its got a thread of its own…

with original music, it seems to be playing now…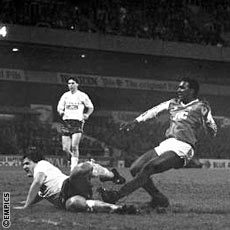 The significance of his goal at Spurs in the League cup semi in 87 was huge for us.
How loud was our support that night. Up there with one of my greatest ever nights on the road that.
Rocky gave me that. Forever grateful for it.
Fantastic tribute SLAG .
Congratulations my friend , you've made an old man shed a tear of happy memories and sadness.
Not only a legend but a gentleman.
RIP Rocky Rocastle
Thank you .
Now thats a fucking banner.
I wonder what Rocky would say to this generation of underachieving stars .
This popped up in my newsfeed this morning
Decent, if brief, summary for anyone who isn't familiar with the man.
Now that's a goal, bloody hell
Best group of players we brought through at anyone time this group.
Merson, Rocky, Thomas all good footballers. Walk into this side easily.
Rumour has it Messi grew up watching videos of our Rocky.
Cracking goal.
If only Merson used his footballing ability to the max , he would have been unplayable.
Still a very good player