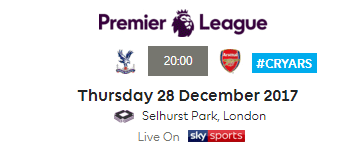 This fixture last season for me has to have been our worst performance of the season. A relegation battling side demolished us 3-0. We have been proper shit on the road this season and Palace haven't lost in 8 games going into this so we can't be soft cunts again and start shit like we have in every game we have played recently. Win this!!
Who would win in a fight?
Kayla the eagle
Gunnersaurus
Bare in mind Palace's mascot is an actual real life bald american eagle and not some guy in a costume

Match Result?
Crystal Palace win
Draw
Arsenal win