Chelsea vs Arsenal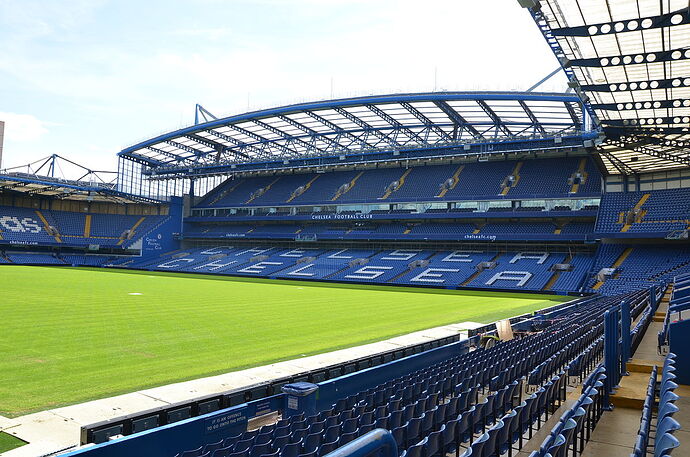 Stamford Bridge


Saturday 2023-10-21T16:30:00Z


Premier League

Sky Sports
Result
Chelsea win
Draw
Arsenal win
Think this will be a really tough game as Chelsea are playing relatively well at the moment.
Chelsea 1-2 Arsenal with us winning it late.
Typical that we're playing them when they're picking up a bit of form.
But it would be nice to beat the biggest spending money laundering clubs in consecutive games.

We've beaten Chelsea in 6 of our last 7 meetings in all competitions.
Did the double on the cunts last season.
3 wins in a row at the Bridge as well.
We've gotten over the hump of struggling against these cunts. There used to be an element of fear and anxiety playing Chelsea away. Arteta has shit all over that in recent years.
Simply put, we're way better than them. We should win. 2-0 Arsenal.
Something's gotta give in these london derbies. We have a great record against them recently, and trying to get 4 wins there may be a bridge too far (if you'll pardon the pun)
To our benefit, the international break has come at a good time to allow our players to rest and recover (Partey, Saka, even Martinelli). They (Chelsea) are also building up a good head of steam so the break for them is an unwelcome distraction.
I think it'll be a competitive game but we'll just lose out. Chelsea 1-0 Arsenal
Might be able to go with arguably our strongest team on paper for the first time this season.
Would love to keep our away game clean sheet going but it feels like the chances are starting to go in for Chelsea now. Gonna be a tight game.
Raya
White Saliba Gabriel Zinchenko
Odegaard Partey Rice
Saka Jesus Martinelli
I agree, without Timber, that is arguably our strongest team.
Against Man City we had one of the best defensive performances, especially from Saliba, and with Saka, Martinelli and Jesus upfront we've got our strongest attacking line up.
So although it'll be close, we do have an almost full strength side and should have enough to beat them.
We'll be expected to dispatch Chelsea even with their recent upturn in form. And I think we will find a way to undo them in the end.
They're not a bad side tbf and should pose a big threat on the counter.
Game will suit them to a tee. Important for us to be clinical.
Very dangerous game this. I've predicted a draw. Three points would be unreal.
Counters are half redundant when you've got the recovery speed of William Saliba in your side.
Should be an hour later, fixed.
they beat Fulham and Burnley, well done Chelsea

we will beat them again
It's odd looking at these 6 players. Seems like a very Klopp-esque lineup. There isn't loads of genuine craft and creativity there other than Ødegaard. Partey can punch through the lines but he's not a creator.
Arsenal would usually have one more passer in the front 4, but other than Vieira, we don't really have another attacker in the whole squad with a delicate final ball.
Big reliance on 1v1 dominance from Saka and Martinelli, and Jesus' brilliant spontaneity. And Ødegaard of course. That's why if you shut down Ødegaard, the fluency of the team is badly impacted. City target Ødegaard brilliantly every time we play them and it throws us off our rhythm hugely.
Not sure I agree we have pretty much four pure attackers almost in Martinelli, Odegaard, Jesus and Saka, probably the number 6 with the most incisive forward passing in the league in Partey and then a box to box player.
Plus Jesus is about as creative a 9 as you can possibly get.
We can always drop one of Partey / Rice for a vieira type but I personally have always preferred the balance above.
Someone pointed out to me the sheer height difference between the two teams, especially the midfield.
We're so back.
It's a bit different from when Wenger had a midfield full of players so small, they resembled the supporting actors in Snow White.

Didn't always used to be the case. Check the Invincibles, studs all around.
It was no coincidence that when Wenger was successful, most of his sides had powerful players who were over six foot, but when he started filling the team with smaller players, his success dropped off significantly.
When we had a team full of technical players that were small and lightweight, like Walcott, Rosicky, Cazorla, Nasri, etc, who didn't have more physical players alongside them, they would often get undone by less skilful teams who would over power them.
Players like Adams, Keown, Gilberto, Petite, Lauren, Vieira, Henry, Bergkamp, etc, were not only technically superior, they were also physically strong and had the mental attitude to go with it, which is something that was clearly lacking in Wenger's later teams.