Chelsea vs Arsenal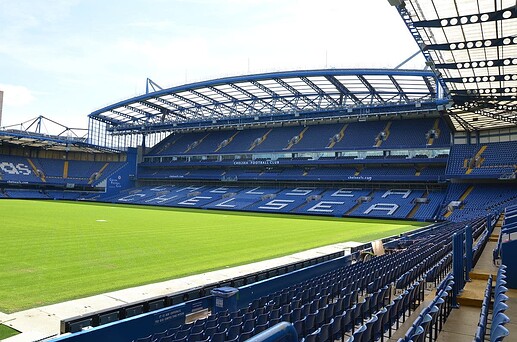 Stamford Bridge

Sunday 2022-11-06T12:00:00Z


Premier League

BT Sport
Result
Chelsea win
Draw
Arsenal win
Let's fucking do these cunts in!!
Big old game this. Need at least two goals to win to compensate for the inevitable Aubameyang goal.
Jesus to cash in the goals he's due by scoring from his first three shots in the game.
Elneny and Nketiah ran circles around then last time around. With our current first team, I am really looking forward to this game.
Another away win at the bridge for the Arsenal.

Getting increasingly worried about this one
Coupled with the anxiousness of getting to the ground for such an early kick off, and with the trains on a recovery service the morning after a strike day!
Can only hope we get something from this game.
Am strangely confident going into this game (wasn't this confident going into Leeds or Forest). Not sure what it is but Chelsea don't seem to be as intimidating as they once were. And with their injury problems, we really have a great opportunity to get a famous result here.
Of course, they have players that can hurt us, especially in attack but nothing we shouldn't be able to handle. Potter won't want to lose another game in league and Mikel will want to prove we are the real deal so expect this to be keenly contested.
COYG!!
Your post sounds like you are more worried about getting to the Bridge and back than the game itself. You know the players won't have to use the trains right?

lol
Superb
No, im worried about the game.
I dont think we have been in good form for a good few games now barring Forest maybe, whilst they have won alot of their games under Potter and will see this as a test they can win.
We need to see something different if we are going to win
I'm worried about this game.
Chelsea are due a result against someone after some humiliating losses, we haven't lost there for a while and it looks like our team is running on fumes with players dropping like flies every game.
I see a hugely annoying and disappointing 2-0 or 3-1 loss tbh.
However if we manage to win then I will believe we can win the league.
Let's send Potter to Azkaban and stuff these fuckers.
Gonna say 1-1 due to our form wavering in recent weeks, don't think Chelsea are anything special though so I think we'll get something out of it. I hope we have the energy levels and belief to go right at them, because if we show courage I think we'll win.
Shame it isn't at the Emirates, because if it was I think we'd win comfortably, the bridge could see both teams happy enough to avoid defeat.
Counting on Martinelli to put in the usual solid performance against Chelsea, but thinking a draw is the most likely outcome.
I agree.
Although they won't admit it, I think both manager's would be happy with a draw.
Martinelli, Xhaka and Saliba didn't feature at all against Zurich and Partey, Saka, Odegaard only played a few minutes. So that's 6 players that should be relatively fresh. Players like White and Jesus started but didn't play the whole game so they'll not be as fresh but it's better than playing 95 minutes.
And Chelsea played just a day earlier and played most of their first team so I think both teams will be in a similar place as far as player fatigue is concerned.
The fatigue thing is a bit of a myth, we've managed rotate 5-6 players every EL game that the CL clubs haven't been able to do.
I don't think our form wavering is just down to fatigue, probably more to do with being a young side and finding it hard to be at our best consistently month after month.
Who are missing for them?
James, Kante and Fofana.
Maybe Chillwell and Kepa.
This
I'm also a believer of the 'due a win/due a loss' logic and I think they'll have our number this game
Likely a relatively 50/50 game with us missing chances given our lack of finishing lately, but with Chelsea finishing their chances
Would love a W though for obviously reasons, and feel if it happened it would get the team going again with goals (ignoring the Forest game)