Brentford vs Arsenal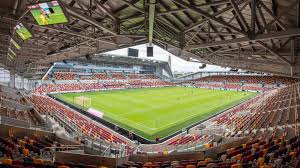 Sunday 2022-09-18T11:00:00Z


Brentford Community Stadium


Premier League

Sky Sports
Result
Brentford win
Draw
Arsenal win
Someone is confident

Feels like Christmas came early
Let's smash these Danish bee loving cunts!!!
FOR THE KIIIIIIIING
It's weird this is on and Eindhoven isn't
Lunchtime ko smaller stadium and two london teams must have helped?
PSV requires more policing as it's a high category game. Whereas Brentford isn't.
I suppose they don't need a scene like that team that brought 20,000 off fans over a couple of years ago.
Do we think Partey is back for this?
James Bingeeating with a rare usefull tweet
Cologne for Arsenal and then Frankfurt with West Ham last season.
PSV fans are quite intense as well so you're probably right in your thinking.
Nice, was really looking forward to the PSV game but happy the NLD is not our next game.
Those Dutch ultras are the real deal. The cycle lanes will be chaos.
With Partey back in training do you start him on Sunday? What kind of midfield would people want to see?
Pick Your Double Pivot!
Xhaka
Partey
Sambi-Lokonga
Vieira
White
Odegaard